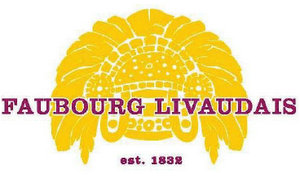 The Faubourg Livaudais neighborhood in Central City has created a map of homes that will be passing out candy for Halloween, starting at 5 p.m., and is also announcing a Halloween party on Fourth Street.
See the invitation and map below for details:
FAUBOURG LIVAUDAIS NEIGHBORHOOD
OCTOBER 31, 2012 | 5-7PM
TRICK OR TREAT!
Join us for trick-or-treating in the neighborhood!
Residents will be distributing candy at the houses on the map.
There will also be a party at 2110 Fourth Street, starting at 5pm. Food, games, a DJ, and more!
An NOPD officer will be present at the party.
Questions? Want to get involved? Call Colleen at (504) 345-9737 or Paula at (504) 473-3126.
Please park on the street, not in the lot, after 3:30pm on Wednesday!