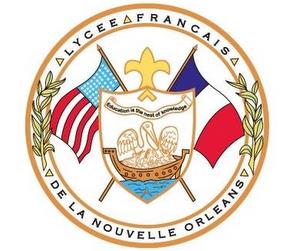 Allegations that Lycée Français de la Nouvelle Orléans is structured to favor well-off students and that it does not appropriately serve the city's African-American population resurfaced on Tuesday afternoon when a series of complaints about the new French-immersion charter school were aired before the state education board in Baton Rouge.
Among the complaints were that the school has failed to follow through on an outreach program to a Central City daycare promised in its charter, that it is using state money to subsidize its private preschool, that students in the school's new second grade are not being given adequate remedial instruction in French and that state education officials are intentionally ignoring those issues. No action was taken on the complaints, but the board asked its staff to investigate the claims and report its findings next month at a meeting in New Orleans.
Lycee Francais, unlike most charter schools in New Orleans, is authorized directly by the state Board of Elementary and Secondary Education, rather than through the Recovery School District or the Orleans Parish School Board. At a meeting of the BESE school improvement committee Tuesday afternoon in Baton Rouge, board member Lottie Beebe of Breaux Bridge requested a report on Lycee Francais because of concerns she said her constituents have expressed to her.
State Superintendent John White then touched on a few of the basics regarding the school, such as its current enrollment and the fact that it has a separate preschool but does not give any preference to kindergarten admissions other than for siblings of current students.
White said he was "not aware of any issues that require an individual report." At Beebe's questioning, he re-emphasized that preschool students are not given automatic admission into kindergarten.
Last year, the school's first year of operations, preschool parents were assured that their children would be granted admission to kindergarten. When questions about the propriety of that arrangement arose, the school vowed to expand large enough to accommodate current preschool children plus any others that applied, growing the class from two sections with 40 students to four sections with 100.
Board member Carolyn Hill of Baton Rouge, however, said she had visited the school in the past week and had concerns of her own.
"When I look at the diversity of the school, when I look at the number of minority children, I can count them on two hands and maybe one foot," Hill said.
White said that the state has already expressed its own concerns about the diversity of the school, and that Lycee Francais is making improvement. After an extensive outreach using radio ads and flyers to predominantly black neighborhoods last year during admissions, White said Lycee Francais now has a minority population of about 30 percent. (By comparison, Lycee had about 15 percent nonwhite students last year, Lusher had 48 percent, Audubon Charter had 62 percent and International School had 71 percent; the nonwhite population of New Orleans is about 67 percent.)
"The percentage is increasing," White said. "They're making efforts to move in the right direction."
White also suggested that the demographics of Lycee Francais may be influenced by the location of its Patton Street campus in a predominantly white part of the city. The school located there last year, Milestone SABIS, was 1 percent white.
The first parent to speak in response was Nadia Casimir, who has a child in kindergarten and one in the new second grade. Casimir said her older daughter is new to the French program this year, and that she has never received any assistance catching up with the rest of the class, though that was promised to her. Both the summer programs and the after-school programs require tuition that she can't afford, she said.
White, however, said his understanding is that the school is paying for the remedial programs, as they should be.
LFNO Board Chair Jean Montes then spoke, agreeing with White that the summer program is free and that the school has a French interventionist tasked with helping students like Casimir's daughter. The interventionist should be able to design an after-school program for her at no charge, Montes said.
"Our system is designed to help every single student in the second grade to reach the potential of the French program," Montes said.
Next to speak was Danna Connerly, parent of a kindergarten student. She said she started her daughter in preschool last year at the zoo campus, but didn't like the outdoor aspects of the arrangement and pulled her daughter out several weeks later. When she tried to enroll for in kindergarten at the new campus, she was told if she didn't pay her outstanding fees from preschool, her daughter would not be admitted, she told the board. And when her daughter was enrolled, she was placed in a classroom that had a disproportionate number of minorities, she said.
Her complaints have fallen on deaf ears, she said. She has taken them all the way to Raphael Gang in the school choice office, she said, but the department continues to issue favorable reports on the school with no mentions of the problems she raised.
"Without minorities, you do not have a viable program," Connerly said. "Don't use minorities to get your charter approved."
Linda and Harold McMillian of the First Steps daycare center on South Claiborne then pointed to the Lycee Francais charter, which refers to a partnership with First Steps under its mission statement and then contains the following paragraph on page 24:
Lycée Français is partnering with First Steps, a New Orleans day care center that serves at-risk children. LFNO will provide a French teacher, funded through a grant, to teach French to one and two year olds who attend the center. Because early childhood is the optimal time for language development, LFNO's objective is to work in partnership with this neighborhood day care center to provide opportunities for their children to develop skills in the French language. This is LFNO's opportunity to establish yet another Outreach Program to give back to our community, and to expand future educational opportunities for the children's parents to consider.
First Steps met with Lycee officials in 2010, a year before the school opened, and then never heard from them again, Linda McMillian said. She said didn't even know the school had opened until recently, and that no such partnership has ever taken place.
"To me they have no integrity, they need to be looked upon, because basically they are telling a fib to get what they want accomplished," McMillian said.
Finally, Lee Barrios, a retired teacher from St. Tammany Parish, said she had her own concerns about the structure of the school. If a private preschool is being housed in a building paid for with state money, isn't it implicitly being supported by tax money? Barrios asked — echoing an issue raised by former LFNO board member Allen Kelly in May prior to his resignation.
"It's still state funded," Barrios said. "If they're enjoying the benefits of that building, it's taxpayer paid."
After those concerns were raised, BESE member Kira Orange Jones asked for more concrete "next steps." After directing White to look into the concerns, the committee chose to hear his findings at the next BESE meeting about RSD issues, which are held in New Orleans. That meeting is scheduled for Nov. 14, according to the board calendar.
Tuesday's meeting was streamed live via the BESE website, but the video of the completed meeting has not yet been posted.