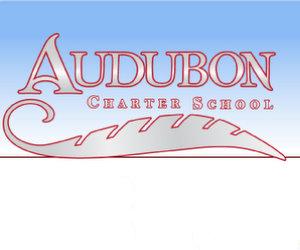 The leaders of Audubon Charter School had their first official meeting exploring the possibility of creating a high school on Thursday afternoon, but they plan to begin the process slowly — starting with a survey of parents' expectations for the project, while they think about how the endeavor changes their current offerings.
The creation of a high school has been discussed and debated in the Audubon community for years, and the most recent effort actually began 10 months ago, when outgoing board member Carlos Zervigon recommended the creation of a committee to explore the idea. Amid major ongoing issues during the spring with its current two facilities — a lawsuit stalling the renovations at the Broadway campus, and the major renovations needed at its "temporary" campus in the old Carrollton courthouse — it wasn't until July that the board named a committee, with the goal of a first meeting soon after the start of the school year.
After the interruption of Hurricane Isaac and the damage it caused to the Carrollton campus, the high school committee finally had its first meeting Thursday, led by board chair Cornelius Tilton. The first question, posed by Montessori school director Dennis Smith, was about the breadth of support for the project.
"We may think people are just going to really want a high school, and we may find out that's not the case," Smith said.
The committee members agreed that a survey to define parents' expectations is a good starting point, but Tilton added that many parents have made clear that a high school is a priority.
"It's a foregone conclusion that this is a direction that we have been told that folks want to go in, on multiple occasions," Tilton said.
Audubon currently has two programs, its French-immersion classes and its Montessori curriculum, both of which are fairly unusual in any schools. When they do exist, they are often private schools, and to find those programs at the high school level is even rarer — creating a unique challenge moving forward, the committee members said.
For the Montessori school, Smith said the first step is to increase the training in Montessori techniques for the middle school teachers, to serve as a bridge into the high school. To do that, he said, he has been speaking with Clark Montessori Junior High and High School, a grade 6-12 school in Cincinnati that was the first public Montessori high school in the United States.
"Montessori is a highly value based program," Smith said. "We see it as a good thing to do to offer that at high school, to build on values that we encouraged when students were younger."
The French school will have its own decisions to make, said director Elfi Cheynet. For one thing, the French high school system is structured differently than in America. Ninth grade is still considered middle school, and students have their first major end-of-year exam afterward. Tenth grade is a first year of general high school education, after which students choose one of three specialized tracks: science, economics or literature.
Furthermore, the French high school would have to choose what sort of curriculum to pursue, she said. One option is the international version of the French baccalaureate, which combines testing on one of those three tracks with education in American history and geography, an easy option to implement but that does not confer any special credit in American universities. A second choice would be the French-American baccalaureate, which combines the French baccalaureate with a number of Advanced Placement courses — considered a difficult and highly selective program. Finally, the school could offer the International Baccalaurate program, which is not specifically French but could draw a broader range of students, though it includes very costly testing and training.
Many private French-immersion high schools offer more than one of those tracks, Cheynet noted. In addition to meeting the current parents' expectations, Cheynet said the school should also strive to meet New Orleans' need for more high-quality public high schools while staying true to the lower school's French education mission.
"As a parent, I'm at Audubon because I'm looking for a different kind of education," Cheynet said.
Another challenge, noted operations manager Alisa Dupre, is keeping the school's programs relevant to students who aren't necessarily going to go to college. And launching a high school in New Orleans has it own local barrier, said principal Janice Dupuy — strong family traditions that will send many children to their parents' old private high schools.
"Some students are not going to select a public school, no matter how good it is, because of where their dad, their mom and their uncle went to," Dupuy said.
Since her very first day as principal, however, parents have been asking for a high school, Dupuy noted. She also said that keeping the French and Montessori programs united under one roof remains a priority as well.
"The two programs together keep us strong," Dupuy said.
Bridget Ramsey, an English specialist in the Montessori school's upper grades, said that carrying Audubon's unique offerings into the high school arena fulfills one of the goals of the charter system by creating more choices for families.
"If you create a program, go with one that's distinctive and provides an option that's not available in other places," Ramsey said.
For the next few months, Tilton said he wanted the staff to focus on the broadest issues, thinking of what skills from other people the committee might need to move forward properly and how the current programs would have to change to prepare for a high school. After the first of the year, they may begin tackling more concrete questions, but noted that discussion of the school's facility needs to remain tabled completely for the time being, as it raises "questions we have no answers to."
Despite the challenges, Smith said tasks involved in the planning will ultimately improve the school overall.
"Even if we never ever have a high school, I still see this as beneficial, because it strengthens our middle school," Smith said.