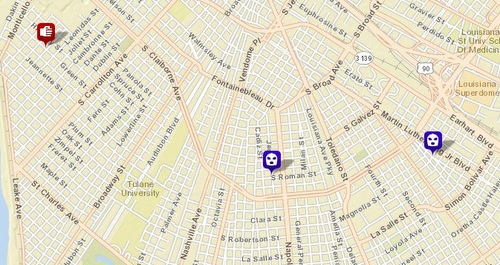 Armed robberies were reported Monday inside a location on Magnolia Street and outside a home Jena Street, and two men were injured in a shooting in west Carrollton, according to initial police reports.
In the first armed robbery, a 22-year-old man went into the restroom at a location in the 1800 block of Magnolia around 11:30 a.m. Monday and was approached by two men armed with guns who demanded his belongings, according to the initial report. They took his wallet, cell phone and cash and left, the report states.
In the second robbery, a 50-year-old woman was getting out of her vehicle in the 3200 block of Jena Street around 8:30 p.m. when a man with a gun approached and demanded her wallet, the report states. She handed it over, and the gunman left on foot, the report states.
In the shooting case, two men were walking in the 1700 block of Monroe Street around 7:30 p.m. when gunfire rang out, hitting the 21-year-old man in his left leg and the 29-year-old man in the buttocks, the report states. The victims told police "they did not see who shot them," the report states.
Anyone with information should call CrimeStoppers at 822-1111 to leave an anonymous tip that could be eligible for a cash reward.