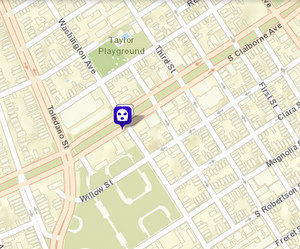 The McDonald's drive-through line on South Claiborne Avenue was struck by an armed robber Thursday morning for a second time in as many days, police said.
The two victims were sitting in a vehicle in the drive-through just before 6 a.m. Thursday when a man walked up, showed a gun, and demanded their money and phones, according to the initial police report. They gave him about $70 in cash and one phone, and he fled, the report states.
No description of the suspect was given in the initial report. A very similar robbery took place on Wednesday morning in the same drive-through line, but police have not said whether they believe the two cases were committed by the same individual.