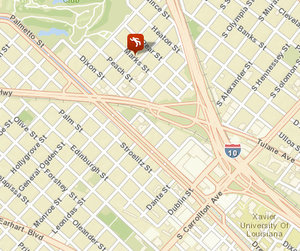 A 27-year-old man was shot to death Saturday night on the porch of a home in the Dixon area of Hollygrove, police said.
The shooting was reported around 9 p.m. in the 8900 block of Marks Street, and the man was found dead with several gunshot wounds on the porch of a home there, according to a NOPD news release.
Homicide Detective Wayne DeLarge is leading the investigation. Anyone with information about the case should call CrimeStoppers at 822-1111 to leave an anonymous tip that could be eligible for a cash reward.