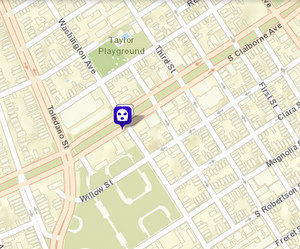 A doctor was robbed at gunpoint while waiting in the drive-through lane of the South Claiborne Avenue McDonald's on her way to work Wednesday morning, police said.
Around 6:40 a.m. Wednesday, a man with a silver handgun walked up to the woman's car and demanded "everything," adding, "I'm sorry, but I need money for diapers," said Sgt. Sabrina Richardson of the NOPD Sixth District persons-crimes unit. The woman gave him $60 in cash and he ran off, so she went on to work, Richardson said, but she then ran into an officer who was at her hospital on another assignment and reported the robbery to him.
Investigators believe they may be able to obtain video footage of the suspect, Richardson said. The description of him given by the victim did not include any unusual clothing or physical features, said Lt. Frank Young of the Sixth Distict investigative unit.