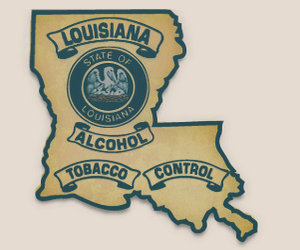 Three more Uptown bars — Cooter Brown's, Snake and Jake's Christmas Club Lounge and Dos Jefes — and corner stores on Oak Street and in Central City have all been added to the docket before the city's Alcohol Beverage Control board following sweeps by state agents, and will get their first public hearing at a meeting Tuesday.
The establishments were visited by agents with the state Office of Alcohol and Tobacco Control as part of a citywide series of sweeps, not just in Uptown, said Sherri Wilder, a community liaison in City Councilwoman Susan Guidry's office. The ATC was checking sales of tobacco to minors, or allowing people younger than 18 into establishments that primarily sell alcohol, Wilder said.
All three bars are charged with maintaining a public nuisance, allowing minors (under 18) to enter, and selling tobacco to minors — as does Wit's Inn in Mid-City (TJ's Bar in Gentilly, another new addition to the docket, faces only the public nuisance charges). Oak Super Discounts is charged with public nuisance and allowing minors in, and Uptown Food Market on Seventh Street also faces the public nuisance charge, as does Nia's Half Time bar in New Orleans East.
A number of Uptown bars have been met with aggressive enforcement by the city over the past year or so. Two Maple Street college bars, Rocco's and TJ Quills, have signed strict operating agreements after being charged with violating alcohol laws, and Big Time Tips in Hollygrove was closed permanently.
Also on Tuesday's docket are long-running cases against The Show on Tchoupitoulas, Key Food Store on Louisiana Avenue and a more recent case against Mimosa Entertainment Center in New Orleans East.
The meeting is at 1 p.m. Tuesday at in council chambers at City Hall, 1300 Perdido Street.