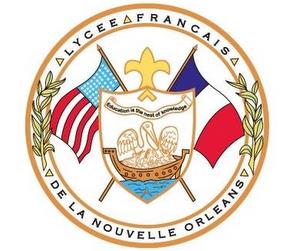 The founding principal of Lycée Français de la Nouvelle Orléans will leave the school at year's end, board members said Monday night in an announcement that raised questions from several audience members.
The board spent about 20 minutes in a closed-door executive session discussing principal Jill Otis, and when they returned, outgoing board chair Andrew Abrams announced that Otis has submitted her resignation. "With the utmost respect and admiration," Abrams said, the board voted unanimously to accept her decision.
Otis was not present at the meeting. The board had previously discussed her employment in a closed-door session during a special meeting last week, but she has not commented publicly on the situation.
During this week's meeting, the board offered little by way of explanation for the change. In his opening report prior to the executive session, Abrams mentioned that the school is transitioning from a start-up phase to longer-term planning. In response to a suggestion from the audience that a meeting be held for parents to explain the change, Abrams said an update will be sent out this week.
One audience member — who declined to speak to a reporter after the meeting — said he understood Otis to be "devastated" by the decision, and that he found the change "troublesome." He asked the board for more explanation, but the board members simply thanked him for his comments without addressing his statements directly.
The board elected current member Jean Montes to succeed Abrams as their chairman, and in an interview after the meeting Montes said the change in leadership is related to the school's growth.
"In terms of the long-term vision of the organization, it was part of the plan," Montes said. "She has taken the steps to allow us to start putting a process in place to stabilize our long-term plan. Hopefully, within the next few months, we will find a director that is more aligned with where we are moving to."
School director Jean-Jacques Grandiere will continue to lead the school during its transition, the board decided in a separate vote.
"He's very committed," Montes said. "We hope he'll be here for many years."
Otis was previously a co-founder of Audubon Montessori School before helping launch Lycée Français this past fall, according to the school's website. "She has demonstrated an abiding commitment, deep interest, and love of our proposed school by becoming the principle author of the Education section and has had significant involvement in all facets of our school charter," it reads.
Update, 9:05 a.m. Monday: The board issued the following statement Monday morning:
The Board of Directors announced on Monday night that Lycée Français' Founding Principal/CEO, Jill Otis, has submitted her resignation. Principal Otis played a crucial role in securing Lycée Français' charter, bringing to the task her invaluable experience as a founder and long-time principal of Audubon Montessori and the Ecole Franco-Américaine, the first school in Louisiana to offer the French national curriculum. Lycée Français is deeply grateful to Principal Otis for her dedication to public French language education of the highest quality and for her sustained efforts to make Lycée Français a resounding success. Please join the Board, faculty, and staff in expressing our sincere appreciation to Principal Otis for all she has done to help to launch Lycée Français and put it on a solid foundation.

The Board has already begun working to put in place an administrative structure that will allow us to take the next step in our evolutionary growth and continued success. On Monday evening the Board voted to name our capable and highly respected Directeur, Jean-Jacques Grandière, to the position of Interim General Director until further notice. Effective immediately, General Director Grandière will be in charge of Lycée Français' operations, and all Lycée Français faculty and staff will report to him.

Lycée Français ends its first year in a position of great strength, poised to move forward with confidence into a phase of growth and exciting challenges. We look forward to continuing our steady progress towards the ultimate goal of a high-quality French school education for all, from Pre-K through the baccalauréat.
To read our live coverage of Monday night's meeting, click in the box below.