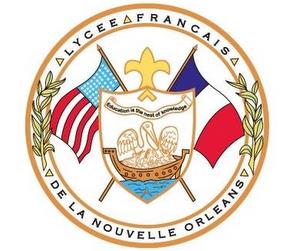 Lycée Français de la Nouvelle Orléans will seek permission to add a second and third grade to its new campus next year, and also plans to drop a French proficiency requirement for incoming first-grade students, officials decided Monday.
Though its initial plans were only to add a first grade next year, the school has already received 31 applications for second grade and 17 for third grade, board member Jean Montes reported on Monday. "Without even advertising for the upper grades, we have received unsolicited applications for several upper grades with the strongest interest in grades 2 and 3," he wrote in a draft request to the state Department of Education.
Montes' proposal would also create a tutoring program to prepare the new third grade students for state standardized tests.
"I think we have the obligation to respond to the people in this community who are asking us for solutions in terms of options," Montes said at Monday's meeting.
Board member Paige Saleun strongly agreed, urging the others to act on the request quickly to get it before the state Board of Elementary and Secondary Education in time to add the grades this fall.
"I think we need to move forward on this," Saleun said. "I think we need to let people know."
School director Jean-Jacques Grandiere and principal Jill Otis were more cautious, especially about adding a third grade. Otis noted that the applications for third grade so far were not really enough for a full class, and said she worried about creating the need to search for a new facility to soon after the school moves into the St. Francis of Assisi building next year.
"I think we can handle one more grade in particular," Otis said.
State standardized testing that leads to school rankings begins in the third grade, which means the school's first test results would come from students it had less than a year to instruct, Grandiere said.
"My concern is about the test, and the results for kids that we did not prepare," Grandiere says.
Board member Kenneth Charity said he shared Grandiere's concerns about the third grade, though it didn't seem to affect the second grade. He also asked how the school could support the decision financially, and when board treasurer Mighnon Tourne said she had yet to run an analysis of it, Charity asked if the decision to request the new grades was "premature."
Tourne replied that a request for state permission to add the grades does not necessarily mean that LFNO is committing to do so, so time for a more complete evaluation remains.
"This motion gives us the ability to unlock the gate if we want to," Tourne said. "It's not saying we're going to unlock the gate."
The board voted without opposition to send the request to the state. The Department of Education will have to evaluate it first, then forward it to the state Board of Elementary and Secondary Education for a decision. BESE's January meeting is next week, and then it will not reconvene until March — and the Lycee board members were unsure whether their request could be added to January's agenda.
What will be on January's BESE agenda is a request to remove a requirement of French proficiency for incoming first grade students from the school's charter. The state Department of Education has told school leaders that such a requirement would mean that enrollment at LFNO is not considered open, jeopardizing a $200,000 funding stream, said board chair Andrew Abrams.
The board had intended its first grade admissions process to be completely open anyway, Abrams said, and the board quickly voted to support removing the French proficiency requirement. Asked after the meeting whether French proficiency would be required in upper grades, Abrams said it is too soon to say and that the foremost issue was removing it for first grade.
To read our live coverage of Monday's meeting, click in the box below.
| | | |
| --- | --- | --- |
| | Lycee Francais governing board January meeting | (01/09/2012) |
5:59

| | |
| --- | --- |
| | Good evening. I'm Robert Morris of UptownMessenger.com and I'm at Lycee Francais for the January meeting of its governing board. |

Monday January 9, 2012

5:59
5:59

| | |
| --- | --- |
| | The board has just walked in, so the meeting should be starting momentarily. |

Monday January 9, 2012

5:59
6:00

| | |
| --- | --- |
| | They've promised a quick meeting "for the sake of the LSU game." |

Monday January 9, 2012

6:00
6:01

| | |
| --- | --- |
| | From the last board meeting at the end of the year, board chair Andrew Abrams says there's been a lot of progress on a number of projects. |

Monday January 9, 2012

6:01
6:01

| | |
| --- | --- |
| | There were 150 people at the last open house for admissions, he says. |

Monday January 9, 2012

6:01
6:01

| | |
| --- | --- |
| | But recruiting and outreach needs to be a constant theme, he says. |

Monday January 9, 2012

6:01
6:03

| | |
| --- | --- |
| | Abrams says there was some confusion with the Department of Education about whether LFNO will be "open enrollment" next year. |

Monday January 9, 2012

6:03
6:03

| | |
| --- | --- |
| | The school will be open enrollment for first grade, he says, and there will be a motion tonight to clarify that. |

Monday January 9, 2012

6:03
6:07

First the board is hearing Principal Jill Otis's report. She mentions a conference that Jean-Jacques may be attending and a recent workshop for teachers on behavior management.

The school has a new sign, she notes, created by folk artist Simon Hardeveld.

Monday January 9, 2012

6:07
6:08

| | |
| --- | --- |
| | The school's first French classes for parents (and two staff members) will be starting soon. |

Monday January 9, 2012

6:08
6:08

| | |
| --- | --- |
| | The only testing that will be done for kindergarten students is the DIBELS test, and the results will be shared with parents. |

Monday January 9, 2012

6:08
6:09

| | |
| --- | --- |
| | Today at 4 p.m. was the close of the school's application period. |

Monday January 9, 2012

6:09
6:10

| | |
| --- | --- |
| | Back to Abrams: He's been speaking to St. Francis of Assisi, and the board will be able to do a walkthrough of the new campus on State Street in a month or so, he says. |

Monday January 9, 2012

6:10
6:11

Moving on to the idea of introducing new grade levels.
"It's an exploration," notes board member Allen Kelly, "of the potential and possibility."

Monday January 9, 2012

6:11
6:11

| | |
| --- | --- |
| | Board member Jean Montes, who's been leading the effort, says, "We've come to the conclusion that the demand is there." |

Monday January 9, 2012

6:11
6:12

| | |
| --- | --- |
| | He lists numbers of interested students ranging around the high teens for upper grades — I believe he said 17 or 18 for third grade, for example. |

Monday January 9, 2012

6:12
6:13

| | |
| --- | --- |
| | And that's without advertising the openings, he notes. |

Monday January 9, 2012

6:13
6:13

| | |
| --- | --- |
| | Abrams says a first step will be a formal recommendation from the school administration. |

Monday January 9, 2012

6:13
6:14

| | |
| --- | --- |
| | "I think we need to move forward on this," says board member Paige Saleun. "I think we need to let people know." |

Monday January 9, 2012

6:14
6:14

| | |
| --- | --- |
| | The department of education requires facilities, finances and demand, Saleun says, and the school can show each. |

Monday January 9, 2012

6:14
6:15

| | |
| --- | --- |
| | Kelly asks about the need for a material amendment to the school's charter, and the timeline for working with the state Board of Elementary and Secondary Education. |

Monday January 9, 2012

6:15
6:16

| | |
| --- | --- |
| | "We do need to provide some energy and focus in accelerating our classes, but I'm not prepared to make a vote to submit a request in January to BESE," Abrams replies. |

Monday January 9, 2012

6:16
6:17

Montes volunteers to begin speaking to Department of Education officials about the exact process.

"I think we have the obligation to respond to the people in this community who are asking us for solutions in terms of options," Montes says.

Monday January 9, 2012

6:17
6:19

| | |
| --- | --- |
| | Board member Catherine MacPhaille says she'd like to hear from Grandiere and Otis about the idea. |

Monday January 9, 2012

6:19
6:19

| | |
| --- | --- |
| | Otis says "there have been quite a few application we've received from second grade in particular." |

Monday January 9, 2012

6:19
6:20

| | |
| --- | --- |
| | "I think we can handle one more grade in particular," Otis says. |

Monday January 9, 2012

6:20
6:20

| | |
| --- | --- |
| | With third grade, Otis says "we don't have enough for a class." The board members reply that there's 17 or 18 potential students, but Otis moves on. |

Monday January 9, 2012

6:20
6:21

| | |
| --- | --- |
| | She's also concerned about filling up the new building too quickly. |

Monday January 9, 2012

6:21
6:21

| | |
| --- | --- |
| | Grandiere says he has some concern that the state's standardized testing begins in third grade, and the school won't have been training them in earlier grades. |

Monday January 9, 2012

6:21
6:22

| | |
| --- | --- |
| | "My concern is about the test, and the results for kids that we did not prepare," Grandiere says. |

Monday January 9, 2012

6:22
6:23

| | |
| --- | --- |
| | "It's been a tremendous success story, but it's also frustrating, because we're getting all these applications," Otis says. |

Monday January 9, 2012

6:23
6:23

| | |
| --- | --- |
| | How many students can their new building support? |

Monday January 9, 2012

6:23

Liz
6:23

| | |
| --- | --- |
| | Liz – my recollection is 500. |

Monday January 9, 2012

6:23
6:25

| | |
| --- | --- |
| | Kelly asks whether CODOFIL will be able to provide teachers for the school if the new grade isn't approved until so late in the year. |

Monday January 9, 2012

6:25
6:26

| | |
| --- | --- |
| | Abrams points out that the amendment already pending before the board right now is "critical," worth about $200,000, and he's not sure about sending them a request for another amendment so soon. |

Monday January 9, 2012

6:26
6:27

But if the board waits another month, it'll be mid-February before anyone in Baton Rouge sees it. And, there's no BESE meeting scheduled for February.

"We just want to get it in their hands," Saleun says.

Monday January 9, 2012

6:27
6:28

| | |
| --- | --- |
| | It could be March before BESE even sees it, several board members conclude. |

Monday January 9, 2012

6:28
6:29

| | |
| --- | --- |
| | Saleun suggests a motion giving Abrams the authority to request the ability to accelerate to second or third grade next year |

Monday January 9, 2012

6:29
6:29

| | |
| --- | --- |
| | It may also be just second grade, Abrams says. |

Monday January 9, 2012

6:29
6:33

Montes reiterates that the board hasn't even advertised. Saleun also says the number of interested second-graders is more than 30.

"We have a school that people are very adamant about wanting to be a part of," Montes says.

Monday January 9, 2012

6:33
6:34

Kelly says he doesn't want to vote on anything he hasn't seen.

A copy of Montes' report is being distributed to the board now.

Monday January 9, 2012

6:34
6:35

| | |
| --- | --- |
| | The report states that there were 31 applications for second grade. |

Monday January 9, 2012

6:35
6:36

| | |
| --- | --- |
| | The report also recommends tutoring program to prepare third grade students for the iLEAP standardized test. |

Monday January 9, 2012

6:36
6:38

| | |
| --- | --- |
| | Board member Mignhon Tourne asks for clarification about whether the administration agrees with the report that LFNO has the facilities for the added grades. |

Monday January 9, 2012

6:38
6:38

| | |
| --- | --- |
| | Kelly replies that by the fourth year, the school will have to be seeking a second facility. |

Monday January 9, 2012

6:38
6:39

| | |
| --- | --- |
| | "This motion gives us the ability to unlock the gate if we want to," Tourne recaps. "It's not saying we're going to unlock the gate." |

Monday January 9, 2012

6:39
6:40

| | |
| --- | --- |
| | Board member Kenneth Charity asks Grandiere to elaborate on the LEAP issue. |

Monday January 9, 2012

6:40
6:41

The iLEAP is taken in the third grade, he says.

"We don't want to affect the education in the school with a grade that we get from students that we have not really prepared," Grandiere says.

Monday January 9, 2012

6:41
6:43

| | |
| --- | --- |
| | The test is critical to the institution's reputation, Charity says. "I'm concerned about that," Charity says. "Second grade, I'm not." |

Monday January 9, 2012

6:43
6:45

Charity asks if the school is financially prepared. "Yes, we are," Montes says.

Charity asks Tourne, the board treasurer. She says she hasn't analyzed it yet. "We haven't had a chance to really project and evaluate yet," Tourne says.

Monday January 9, 2012

6:45
6:46

Is the decision premature? asks Charity.

Well, it's just a motion to explore the idea further, not to execute it, Tourne replies.

Monday January 9, 2012

6:46
6:47

| | |
| --- | --- |
| | Montes suggests calling for a vote, and Charity says he still has questions. |

Monday January 9, 2012

6:47
6:48

| | |
| --- | --- |
| | MacPhaille is asking the board to clarify the motion. |

Monday January 9, 2012

6:48
6:49

| | |
| --- | --- |
| | It's for Abrams to sign the material amendment to be submitted. |

Monday January 9, 2012

6:49
6:51

Kelly returns to the timeline question. If BESE doesn't take it up in January and waits until March, is it too late to get teachers?

It's too late to get CODOFIL teachers, Otis clarifies.

"It's very tricky to get teachers from France after March 1," Grandiere adds.

Monday January 9, 2012

6:51
6:54

| | |
| --- | --- |
| | The process is for the school to submit the application to the Department of Education, and then they make a formal recommendation to the Board of Elementary and Secondary Education, Abrams says. |

Monday January 9, 2012

6:54
6:54

| | |
| --- | --- |
| | How long that actually takes, Abrams says, is completely unknown. |

Monday January 9, 2012

6:54
6:55

| | |
| --- | --- |
| | The next BESE meeting is Jan. 17. Abrams will be attending because of the other amendment relating to the school's funding. |

Monday January 9, 2012

6:55
6:56

| | |
| --- | --- |
| | Abrams is asking whether the resolution as stated allows for changes to the wording of the request. |

Monday January 9, 2012

6:56
6:57

| | |
| --- | --- |
| | The motion passes without opposition, though Abrams abstains. |

Monday January 9, 2012

6:57
6:58

| | |
| --- | --- |
| | Moving on. |

Monday January 9, 2012

6:58
7:00

The charter application calls for first grade to have a language proficiency requirement, Abrams says. That would keep the school from being open enrollment, so the Department of Education has asked that the requirement be removed.

Abrams said the board had been planning to be open enrollment for first grade anyway, and the vote passes unanimously.

Monday January 9, 2012

7:00
7:01

Monday January 9, 2012

7:01