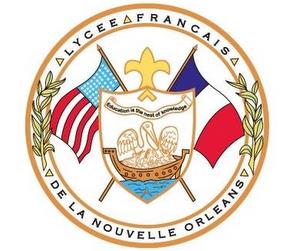 Lycée Français de la Nouvelle Orléans, the French-immersion charter school based in Uptown New Orleans, hopes to sign a lease this week on a building large enough to accommodate its next five years or more of grade-by-grade expansion, officials said Monday.
The school's governing board gave little in the way of details about the facility while the deal is still pending, but board president Andrew Abrams said he plans to make an announcement as soon as he signs the lease on Thursday. As the board voted to give him authority to finalize the agreement, board member Catherine MacPhaille noted that the building has room for the school to grow "for the next five years and beyond."
"It's certainly important to our growth and development, as it will provide us with the resources to house over 500 students," Abrams said.
After the meeting, Abrams confirmed that the new building will still be in the Uptown area. He declined to discuss how the current configuration of classrooms — three at the First Presbyterian Church on South Claiborne, and three at Audubon Zoo — will be affected, but the lease with Audubon was only for one year.
"It's been a good partnership, but space is limited and we can only do so much," Abrams said. "It's been great being there and very exciting for the kids and teachers, but really the focus is on finding a place for us to grow."
The school currently offers two sections each of pre-kindergarten for 3-year-olds, pre-kindergarten for 4-year-olds, and kindergarten for 5-year-olds. Two sections of first grade will be added next year, and board members have previously discussed expanding the kindergarten to more sections (depending on demand) and 4-year-old pre-kindergarten, depending on a state grant to subsidize the cost of it for low-income families.
Monday night's meeting also included discussion of the school's growing art and athletic offerings, as well as recent and upcoming discussions with state and French officials. To read our live coverage, click "Replay" in the box below.