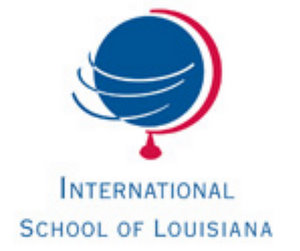 The International School of Louisiana found out Wednesday that its application to take over a failing New Orleans school is likely to be turned down, but the school is continuing to pursue three other opportunities to expand to new campuses.
ISL Head of Schools Sean Wilson said he was told Wednesday morning that the National Association of Charter School Authorizers would be recommending against ISL's becoming the new operator of an elementary school deemed failing by the Recovery School District. During the application process, the officials interviewing ISL leaders were particularly skeptical that ISL could replicate the success it has had building a program from the ground up in the very different environment of a school that is already failing, said ISL board president Andrew Yon.
"My sense was, they probably viewed us as a very interesting candidate to take over a school, but they were nervous about it," Yon said. "From their perspective they don't want to pick someone who fails in three years. They just want to play it safe."
ISL has three other applications for new schools still pending. In Orleans Parish, school leaders want to open a new language-focused elementary school (not one grade at a time, but an entire school at once) that is not full-immersion like its current campuses, but simply has daily foreign-language classes beginning in kindergarten. In Jefferson Parish, ISL has two applications: one to create a school for the students already in immersion programs around the parish, and one to begin operating a dual-language program at a campus that already has a high percentage of Spanish speakers.
NACSA's concerns about ISL's ability to turn around a failing school is unlikely to have an impact on these other applications, Yon said, because the circumstances are so different. The Jefferson Parish schools would be closely aligned to what ISL is already doing, and the new school in New Orleans would be a startup.
"Their skepticism as to whether we could takeover a failing school — that's good. You want skepticism in that environment," Yon said. "That is a legitimate question in a takeover, but not a legitimate question in a startup."
The RSD takeover was always viewed as the most ambitious of the four applications, Yon said — though also the challenge he was personally most excited about. He said he expected the board to apply for a takeover again next year as well.
Click in the box below for live coverage.