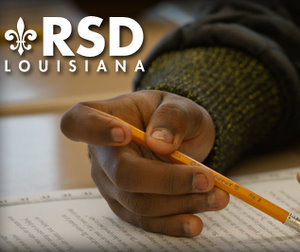 Walter L. Cohen High School is slated to be gradually taken over by NOLA College Prep over the next two years, one of nine struggling Recovery School District campuses around the city to be placed under control of a new charter operator, officials said this week. No other Uptown school was included in the list, but the announcement casts the challenges that Sojourner Truth Academy faces this year into sharp relief.
Cohen has has some of the persistently lowest test scores in the city, hovering in the 20s when it takes 65 to be considered merely "passing" and 100 is the target. This year's score of 28.8 is noted as the "lowest ranked non-alternative school in Louisiana" in the Recovery School District's report on Cohen.
Cohen's "transformation" will begin next school year. No new students will be accepted, but current students can remain, essentially reducing Cohen from grades 10 through 12 to only 11 and 12. Students who choose to leave will be given priority in the RSD's new enrollment process.
Meanwhile, "New Orleans College Prep will continue to grow in the Cohen facility, while the former Cohen High School phases out," the report reads. "New Orleans College Prep has applied to operate Walter L. Cohen High School in the long term."
Faculty and staff will be able to apply to the new school, but are not guaranteed employment.
NOLA College Prep is already operating partially out of the Cohen campus, with this year's 225 10th and 11th graders on the building's third floor (the school's approximately 600 K-8th grade students are at Sylvanie Williams Elementary School in Central City at 3127 Martin Luther King Jr Boulevard). The charter school's performance scores are much higher than Cohen's at 67.6 this year, but are just below the RSD average of 69.2, and actually represent a slide of about six points from last year.
Members of the Walter L. Cohen alumni association have focused their vehement opposition to any merger of their alma mater with the new Booker T. Washington High School, and have said the Cohen campus should be renovated with the name retained.
RSD officials will meet with the Cohen community at 6 p.m. Wednesday, Nov. 9, in the library at Cohen, 3520 Dryades St.
Sojourner Truth | The RSD has similar plans for eight other low-performing direct-run schools around the city. Based on 2011 school performance scores, that will leave Sojourner Truth Academy as the lowest-performing school in the city untouched by this announcement, with a 48.7 score, a five-point drop from last year. By comparison, two schools slated for transformation scored in the 50s.
Because Sojourner Truth is already a charter, it was not a part of the decision-making process that led to this week's announcement, which only applied to direct-run schools, said Tammy Barney, the RSD director of communications. However, Sojourner Truth's charter is up for review this year, Barney said, and that process will determine the school's fate.
The service-based school's governing board — a blend of well-known New Orleans philanthropists and young attorneys — was already aware of the performance challenges it faces when the school year started. Raising scores, however, will not be Sojourner Truth's only obstacle — the Archdiocese of New Orleans has told school officials that it wants the Our Lady of Lourdes building that houses Truth back after next year.
International School | The announcement also provides some insight into the options open to the International School of Louisiana, which has applied to the Recovery School District to take over a failing school. ISL requested an elementary school, only two of which will be "transformed" next year: Joseph Craig (next to Louis Armstrong Park) and Charles Drew in the Bywater. (A third elementary, Murray Henderson on the Westbank, will close.) ISL is among 30 different organizations have applied for the process, though not all the applications were for elementary schools.
The school operators will be assigned in February.