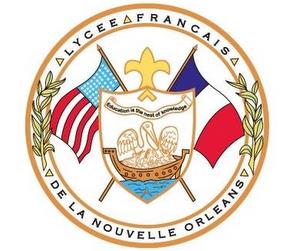 Parents planning to send their children to the second incoming class of students at Lycée Français de la Nouvelle Orléans may have to wait until January to apply, after state officials insisted the school reject all applications for the next three months.
School officials recently met with the Louisiana Department of Education and were instructed that they could not begin taking applications for the 2012-2013 school year until Jan. 1., said board president Andrew Abrams at a Monday night meeting of the school's governing board. Many other New Orleans charter schools began their application process together on Monday to streamline the process for parents, but Abrams said the state officials told Lycée Français that the Jan. 1 policy is statewide.
"Even if (parents) turn in the application early, we are expected to send it back," Abrams said.
State officials declined repeated requests to discuss the policy Monday evening and Tuesday morning.
Rose Drill-Peterson, director of the Eastbank Collaborative of Charter Schools, said her understanding is the policy only applies to certain types of charter schools. Most of those in the collaborative, including Lusher and Audubon, received their charters through Orleans Parish, and can set their own dates, she said Monday night. Others that received their charters through the state Board of Elementary and Secondary Education may be subject to their policy, she said.
Lycée Français had intended to begin accepting applications at the beginning of October. The school's first open house is Tuesday (Oct. 11), and Abrams said he had been looking forward to a long application period as an opportunity for the school to do more outreach into disadvantaged students across the city. Last year, the school did not actively advertise openings as the board was doing the preliminary work of building the school: hiring administrators and teachers, designing a curriculum and securing locations.
School officials worried that the new date could put them at a disadvantage in recruiting students, who will have long since turned in their applications to other language-immersion schools. But ultimately, Abrams said it was better to comply with the state now than face consequences down the road.
"We are just bending over backward to show we're complying, and doing everything not only the right way, but the best way," Abrams said. "But this directive certainly seems somewhat unfounded."
To read live coverage of Monday's meeting, click "Replay" in the box below.