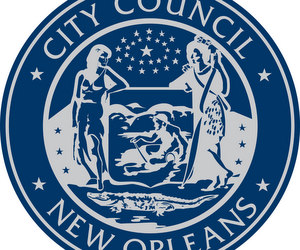 Although a number of Uptown-based land-use items appear on Thursday's agenda before the City Council, many are expected to be postponed in order to adjourn the meeting prior to the funeral of Archbishop Philip Hannan.
The agenda includes a request to sell alcohol at the CVS on Claiborne, a request for the expansion of Poydras Home, the Isidore Newman school's request for expansion of its school-use zoning, changes to Whole Foods' operating agreement, permission for Johnny V's to open and a "technical amendment" to the ordinance allowing alcohol sales at the Walgreens on South Claiborne.
A representative of Councilwoman Susan Guidry's office said Tuesday night that Whole Foods and Johnny V's will be deferred until a later meeting, and the City Council issued a statement Wednesday saying that the meeting will adjourn at 1 p.m. to allow council members to attend the funeral.
The meeting begins at 10 a.m. and will be broadcast live from the council website.