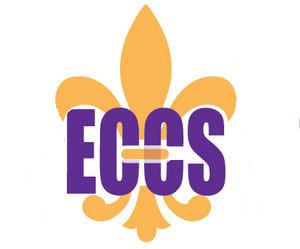 Applying to some of the highest-performing charter schools in New Orleans will be a little easier for parents this year, now that 10 schools will be using the same application forms and admission dates.
The Eastbank Collaborative of Charter Schools — which includes Lusher, Audubon, the International School of Louisiana and SciHigh in Uptown New Orleans, as well as Benjamin Franklin High School, Hynes and others elsewhere in the city — has crafted a shared application form that parents can fill out an use for each school they want to apply to, officials said this week. The schools will all accept the applications during the same timeframe — Oct. 10 to Jan. 13 — and parents will be notified no later than April 13.
"You'll still have to bring it to each school, but it cuts down having to start all over again," said Dr. Rose Drill-Peterson, director of the Eastbank Collaborative. "We did it to help out parents and make it easier for them."
The application is in a PDF format and parents can type directly onto it, allowing them to print as many copies as they need. Its first page covers basic name-and-address type questions, while the second page asks about previous schools attended by the child.
Because the charter schools often have very different educational programs, they may require an additional form, officials said. Audubon Charter will have a third page asking parents whether they are applying to the school's French or Montessori programs, and the International School will ask parents about their child's foreign-language background.
The unified timeline and application will mean some tweaks to individual school's application processes, but school leaders said they did not expect the changes to be a burden. For example, the new application requires proof of residency, which is important to schools like Lusher that have attendance zones. Audubon Charter School, however, never used to ask for proof of residency until the end of the application process, but operations director Alisa Dupre' said it ultimately would have been required anyway.
"I think the common application is going to be a good thing," Dupre' said.
"The notion is to ensure an easy way for parents to get information to the schools," said Sean Wilson, head of schools at the International School.
Only two schools in the 12-member collaborative won't be participating in the shared application and timeline. Moton Charter School will still use the application, but because it is a year-round school, won't follow the timeline. Morris Jeff Community School, governed by the Recovery School District, will be using the application and timelines set by the state.
The Recovery School District is developing its own common application process, officials have said.