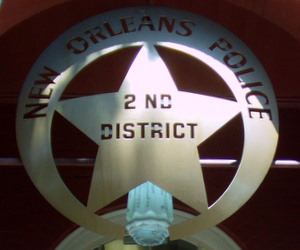 After negotiations over a prostitution deal went awry, a woman called in a false report of a carjacking in the Milan neighborhood in an effort to retrieve a purse that was never stolen, police said Wednesday.
Around 11 a.m. Wednesday, the woman and a potential customer were sitting in her rental car near South Robertson and General Taylor streets, discussing the price for a sex act, said Sgt. Ron Dassel, a NOPD Second District task force leader. The woman became angry when she discovered the man didn't have the money she wanted, and ran out of the car, then called police from around the corner and reported a carjacking, Dassel said.
Officers flooded the area — "The response was almost instantaneous," Dassel said — and quickly found the woman, the still-parked rental car, and the man who had also fled on foot after the woman left. The woman's purse and other belongings were all still undisturbed in the car, Dassel said.
"The incident never occurred," Dassel said. "It was a ploy."
"Basically, she was scared and wanted assistance getting her car back," said Lt. Mike Montalbano, interim commander of the NOPD Second District.
The woman immediately admitted to officers that there had been no carjacking, so she was not charged with making a false report, Dassel said. There was no indication that the man had tried to take anything of hers, so he was not charged either, Dassel said.
More than a dozen officers responded to the initial call, Dassel said.