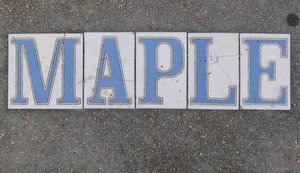 TJ Quill's bar has become the latest Maple Street college bar to fall under the city's scrutiny, with a hearing scheduled Tuesday afternoon before the Alcohol Beverage Control board.
Allegations against the bar reference the city law that prohibits selling alcohol to people under 21, allowing people under 18 into a bar, or permitting any disturbance of the peace.
Also on Tuesday's agenda for the Alcohol Beverage Control Board are the Precinct on Annunciation, the cluster of businesses in the former Wagner's Meat building on South Claiborne, and the Key Food Store on Louisiana Avenue.
In June, after several months of negotiations with the city over similar charges, Rocco's bar agreed to an extensive set of sanctions that included $2,000 in fines, contributions to the neighborhood safety patrols and strict measures to prevent underage drinking, noise, loitering or trash. That agreement was hailed by City Councilwoman Susan Guidry as a a model for curtailing "outrageous behavior" on Maple and making its entertainment venues more restrained, like those on Magazine or Oak street.
Rocco's had been raided in NOPD in January, around the same time officers swept TJ Quills for liquor-license violations. During the Rocco's proceedings, city officials suggested repeatedly that more scrutiny would be applied to the liquor licenses for college bars in the Maple Street area.
(Maple Street tiles via Mark LaFlaur's photostream on Flickr)