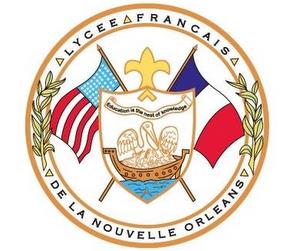 The Lycée Français de la Nouvelle-Orléans will hold three of the six kindergarten classes it is opening this fall in classrooms at Audubon Zoo, officials said.
The school's two 3-year-old pre-kindergarten classes and one 4-year-old pre-kindergarten class will still be held at the First Presbyterian Church on South Claiborne Avenue, but a second 4-year-old pre-kindergarten class and two kindergarten classes for 5-year-olds will be held at the Audubon Nature Institute space at the zoo, according to an email sent to parents this week.
The classes at Audubon will be held in rooms normally used for summer camps and workshops, located in the building at the front of the zoo campus, said interim Lycée Français board president Tom Klingler.
"It's not the part of the zoo most of the visitors see unless they're going to one of the workshops, but it is not physically separated," Klingler said.
The move was primarily intended to create more space at the Claiborne location, and the email notes that a second site has always been part of the original plan. Klinger said the school administration will be split between the two locations, and that at least one administrator will always be present at each campus.
Students in the 4-year-old pre-kindergarten with siblings a grade either above or below were assigned to the same campus, to minimize the number of families who have to drop children off at both locations, Klinger said.
The school must continue searching for more space over the coming year, Klingler said. Next year, the school will add two first grade classes for this year's kindergartners, as well as a third and possibly a fourth kindergarten class, depending on demand. The school will also apply again for a state program to subsidize 4-year-old kindergarten for children eligible for free and reduced lunches (no new schools were added to the program this year amid state budget cuts), which could lead to a larger 4-year-old kindergarten program.
The school reached its full capacity of 130 students quickly this spring, despite very little publicity about the program, Klingler noted.
"We have a feeling that once we get known and our reputation gets out there, we'll have a greater demand," Klingler said.
The school will stay at the church on Claiborne for at least three years, Klinger said. Whether next year it remains at Audubon and adds a third location for the new grades or simply moves the students from Audubon into a larger space with the new grades depends on what facilities become available over the next year, he said.