The Original New Orleans Ladies, Men and Junior Buckjumpers annual second line will begin at noon today and roll through Gert Town, into Milan and finish in Central City.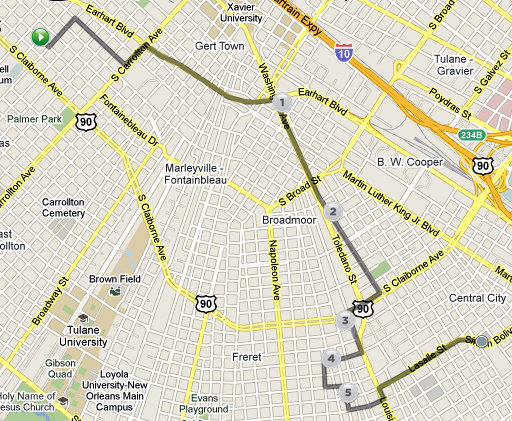 The parade is expected to disband at A.L. Davis Park at 4 p.m. The king is Kermit Ruffins, queen is Latoya Louis, Ms. LBJ 2010 is Ruby Love.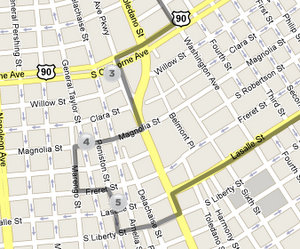 Here's a more detailed map of the section through Milan:
For turn-by-turn directions, see Red Cotton's post at bestofneworleans.com.