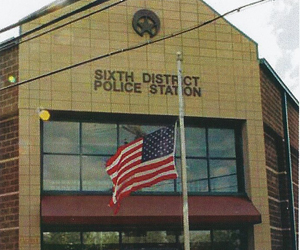 A burglary similar to last week's home invasion in Fontainbleau – in which armed men shut off a house's electricity in order to lure the elderly occupant outside for a robbery – was also reported in the Garden District a few days earlier, police officials said Wednesday.
Several hours after going to bed at his home in the 3200 block of Chestnut Street, a man woke up about 12:30 a.m. Nov. 8 to use the bathroom and realized his electricity was off, said Sgt. Sabrina Richardson of the NOPD Sixth District property-crimes division. His neighbors' homes still appeared to have power, so he went outside to check the breaker box, and found that the wires to it had been destroyed, Richardson.
The man called police, and officers did not find any suspects but did discover that a second-floor window had been removed, presumably from the roof of a nearby shed, Richardson said. From inside that room, keys to the couple's car and the wife's purse were taken, and they then noticed that their flat screen TV had also been moved but not taken, Richardson said.
Neighbors actually found the wife's purse later that morning in the 1500 block of Pleasant Street with all its contents inside, as well as a plastic bag stuffed with linens and other items from the house the owners had not initially realized was missing, Richardson said.
Police officials noted the similarity between the Garden District case and the Fontainbleau robbery, in which armed robbers were waiting by the breaker box when the resident came outside to check it. In the Garden District case, said NOPD Sixth District Lt. Jeff Walls, it appears the burglars cut power to the house – possibly to disable any burglar alarms – and broke in while the residents were actually sleeping.
Whether those crimes and a similar incident in Lakeview were committed by the same perpetrators – or different criminals are simply using similar tactics – Walls echoed Second District Capt. Darryl Albert's calls for caution if your home's power is suddenly cut at night.
"If the power goes off, you look out window, and the power is still on with your neighbors," Walls said, "then that's time to call police."