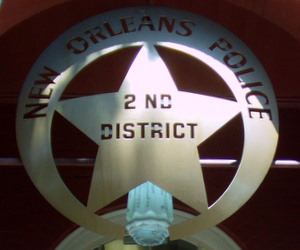 Uptown residents and police hope to see the city soon reinstitute a pre-Katrina program of registering residents' bicycles as a way of reducing violence.
Bicycles have played a role in a significant number of recent late-night crimes as violent as rapes and armed robberies, New Orleans Police Department Capt. Darryl Albert told several dozen residents at the Second District's monthly community meeting. They allow a criminal to approach a victim quickly and vanish afterward, but are often more difficult than vehicles to identify later.
Second District officers are already recording contact with roughly 40 bicyclists every week, a tactic that has led to a handful of arrests, Albert said. Just as importantly, it gives investigators a paper trail about who is riding bicycles in any given area during high-crime hours, in case a crime is reported that involves a suspect on a bicycle.
"We have something to go back on and look at these particular individuals," Albert said.
Police have no way of knowing whether the bicycle a person is riding is actually theirs, however, Albert said. Prior to Hurricane Katrina, the city had a policy requiring all bicycles be registered with the New Orleans Police Department and marked with a decal that allows officers to identify it. That program has since ceased, and while Albert said he anticipates seeing it resurrected, it is "not fully operational yet."
Uptown resident Richard McCormack applauded the idea at the meeting, noting how often he hears of people moving to the area and having their bicycles stolen within the first few days. The decal would also create some hope of recovering stolen bikes, McCormack said, but having to travel all the way to the central police station will discourage many people from participating.
"I would love to see you able to do that at any district headquarters," McCormack said. "The easier you make it, the more people will do it."