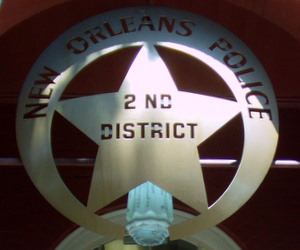 A volley of bullets fired Thursday evening near an intersection in the Milan neighborhood left a man with a gunshot wound to the ankle, and police are investigating the case despite his lack of cooperation, authorities said Friday.
The victim told police he was standing near the intersection of General Taylor and Loyola streets when he was approached by a mask-wearing stranger who began shooting at him, said New Orleans Police Department Lt. Mike Montalbano of the Second District's investigative unit. At least 11 rounds were fired, but the victim was only hit once in the right ankle, Montalbano said.
The victim is recovering but being "totally uncooperative" with investigators, who believe he may have known his assailant, Montalbano said.
Anyone with information should call the Second District at 658-6020.