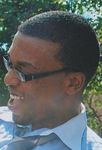 The New Orleans Police Department is searching for an Uptown resident missing since late last week.
Yusef Aziz Ahmed, 25, went to get something out of his car in the driveway of his apartment in the 1100 block of Peniston Street about 7:30 a.m. Friday, Aug. 20, but then drove away, his roommate told police. The roommate was unable to reach him by phone, and Ahmed has not been seen since, police said.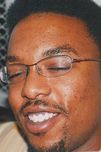 Ahmed (also known as Yusef Aziz White) is described as an African-American male, approximately 170-180 pounds and 5'10" tall, with black hair and brown eyes. He may driving a silver 2002 Chevy Malibu with a Virginia license plate.
Anyone with any information about Ahmed's whereabouts is urged to contact NOPD headquarters at 821-8222, or the Second District at 658-6020.