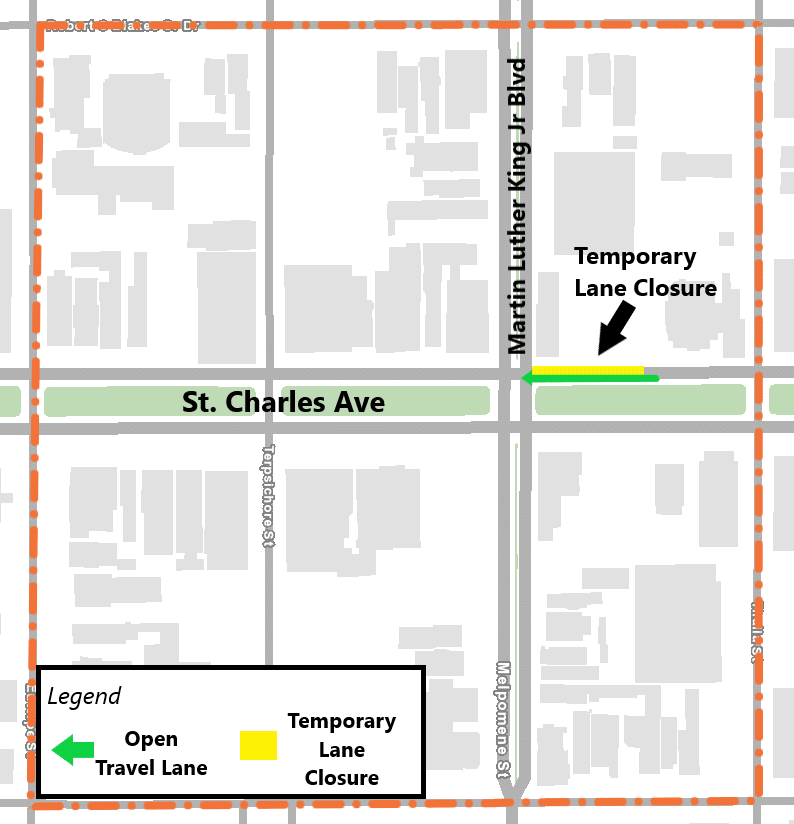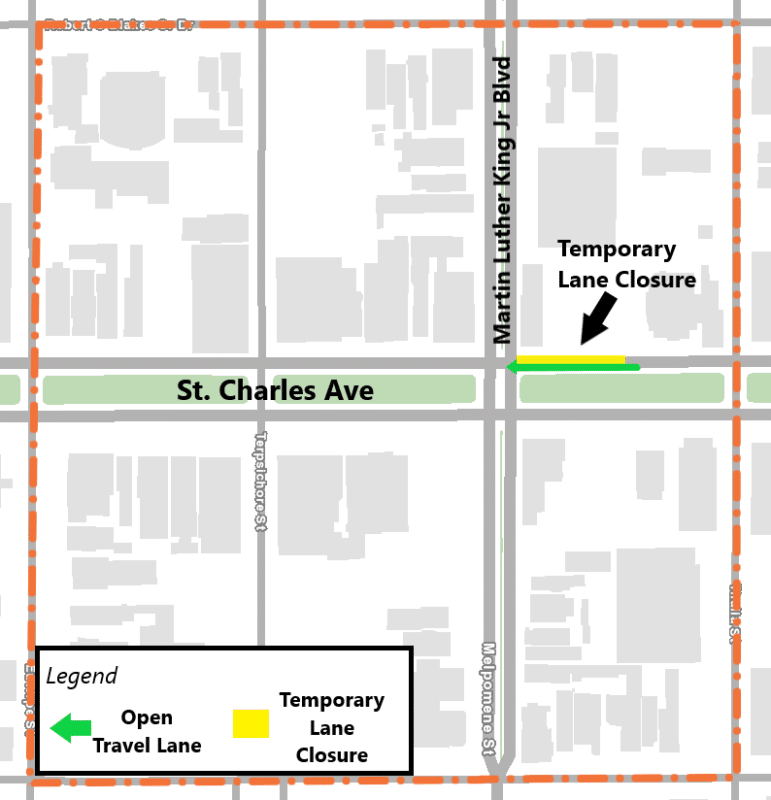 The city has temporarily closed alternating uptown bound travel lane on the 1400 block of St. Charles Avenue, approaching Martin Luther King Jr. Boulevard.
The closure to accommodate asphalt paving operations will last all day on March 2, until 5:30 p.m.
Vehicles parked on the 1600-1800 blocks of Martin Luther King Jr. Boulevard between St. Charles Avenue and Oretha Castle Haley Boulevard should be moved off the street, and the Department of Public Works asks that residents adhere to the "no parking" signage on the streets. Vehicles parked in these zones will be ticketed and towed. Residents have been notified by community canvass and text alerts, the Mayor's Office stated.
Signage and traffic control measures, such as barrels and fencing, will be onsite to direct drivers and pedestrians. Motorists are advised to use caution during this time, as crews and machinery will be operating in the closed lane.
The $4.8 million Martin Luther King Jr. Boulevard (St. Charles Avenue – South Claiborne Avenue) Patch, Mill and Overlay project is scheduled to be completed by the summer of 2023, weather permitting. The Department of Public Works contract is Boh Bros. Construction Co.
Visit roadwork.nola.gov for more information. Questions about this project or RoadworkNOLA should be directed to 504-658-ROAD (7623) or roadwork@nola.gov.