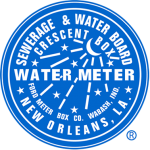 The Sewerage & Water Board issued a precautionary boil water advisory Saturday morning for the entire east bank of New Orleans.
A drop in water pressure led to the advisory, according to the agency.
The city's Office of Emergency Preparedness issued the following guidelines on taking safe precautions during the boil water advisory.