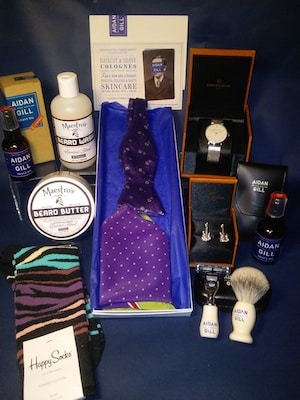 At Aidan Gill For Men, you'll find the perfect Valentine's Day gift for the man in your life with impeccable taste.
Here, we have the finest shaving products in the city and a wide variety of neckties, watches, and accessories.
Because nothing compares to the experience of an Aidan Gill shave, gift certificates are also available. Visit Aidan Gill For Men in the Lower Garden District at 2024 Magazine Street or in the Central Business District at 550 Fulton Street.