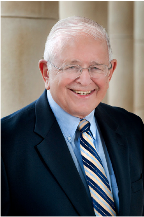 Dear Voters,
We all know that Sheriff Marlin Gusman has failed to bring any of the 171 provisions of the federal court-ordered Consent Decree into compliance.
These provisions were caused by management and leadership problems that a new building won't fix. The Consent Decree exists because of Gusman's inattention and refusal to address these problems over the years because he initially denied there were any problems.
 The Sheriff 's Office is a poorly managed, inefficient operation with bloated consulting contracts that costs taxpayers millions annually.