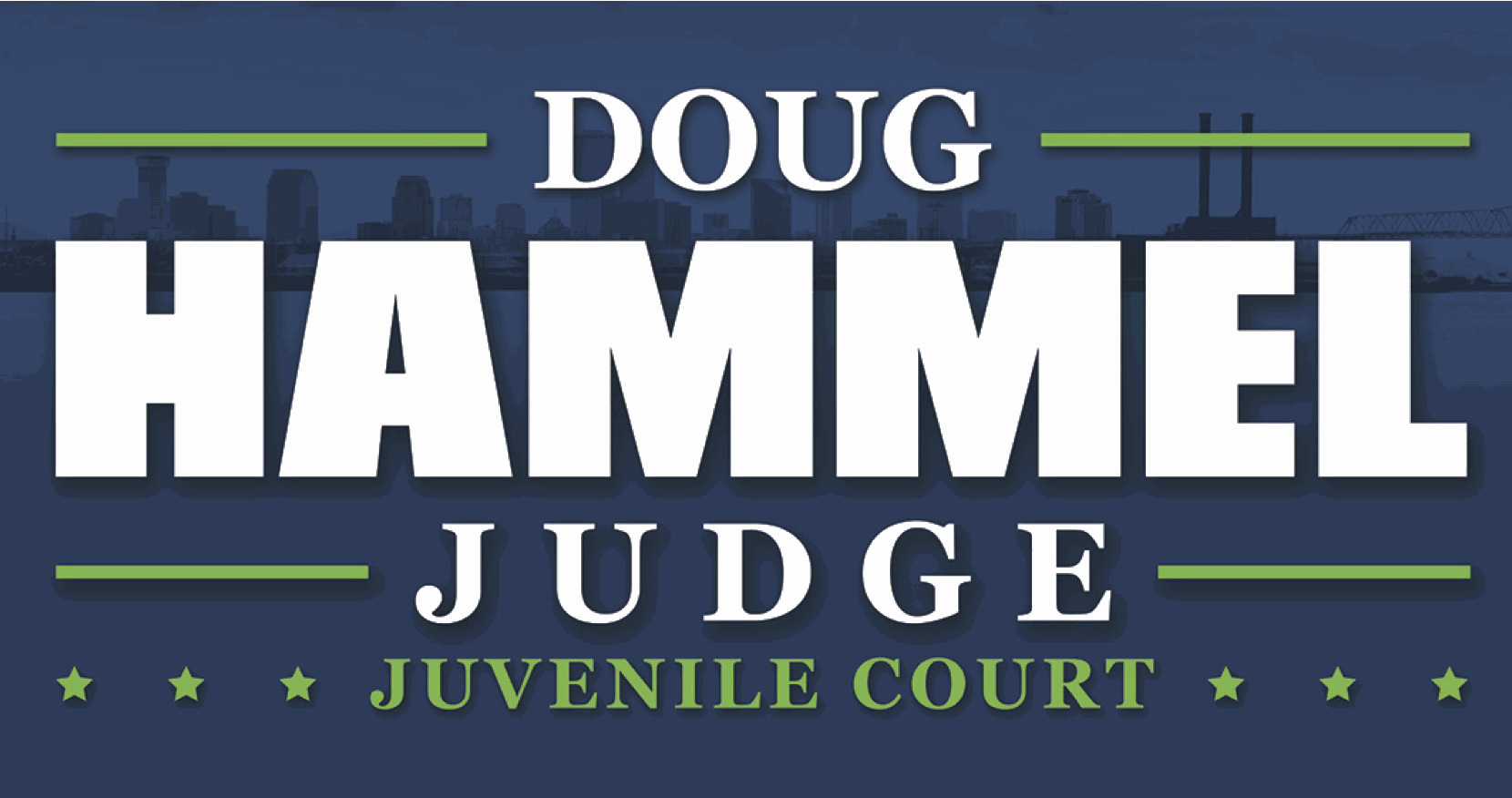 Dear Friends:
Juvenile crime in New Orleans is out of control. We have seen all too recently, youths as young as thirteen committing armed robberies, murders and other violent crimes. I am running for Judge of Juvenile Court because I want to make New Orleans a safer city for all of our families. As a husband and father of three, there is nothing more important to me than ending this cycle of violence and despair.
I have the education, background and experience to reform our Juvenile Justice System and to make sure that all of our children are given the opportunity to succeed in life and become productive citizens.
That is why I have received the overwhelming support of so many of our community organizations and elected officials.
I am proud to have the endorsements of the Alliance for Good Government, the AFL-CIO, the Orleans Parish Republican Executive Committee, the Crescent City Democratic Association (CCDA), the Greater New Orleans Republicans (GNOR), the Regular Democratic Organization(RDO) and the Forum for Equality.
Additionally, I have also received the support of our District Attorney, Leon Cannizzaro,Jr.; City Council President Stacy Head; City Council At Large Member Jackie Clarkson; District B City Council Member Latoya Cantrell; District C, City Council Member, Kristin Giselson Palmer; District D City Council Member, Cynthia Hedge Morrell; Clerk of Civil District Court, Dale Atkins; Clerk of Criminal District Court, Arthur Morrell; Constable, Lambert C. Boissiere Jr.; Coroner, Dr. Frank Minyard; State Senator, Dr. David Heitmeier; State Representative Jeff Arnold; Public Service Commissioner Lambert Boissiere III; Orleans Parish School Board Members Woody Koppel and Seth Bloom; and Former Civil Sheriff Paul R. Valteau, Jr.
Please join our campaign and help me to get the job done to make our city a safer place. The final day for early voting is this Saturday from 8:30am-6:00pm at New Orleans City Hall, the Algiers Courthouse and 8870 Chef Menteur Highway.
PLEASE VOTE FOR DOUG HAMMEL #8 ON SATURDY, APRIL 6TH.
[This advertiser's message is paid political advertising by the Hammel Campaign. UptownMessenger.com does not endorse candidates for election.]