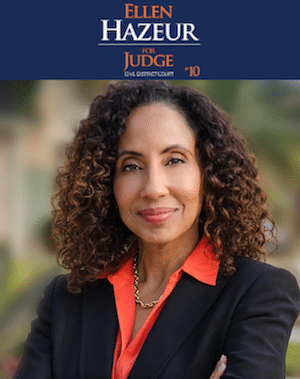 Dear New Orleans Voters,
I am seeking to continue serving our great city as a Judge of Civil District Court. I offer my experience, knowledge, efficiency and integrity to demonstrate to you that I have the work ethic and experience to run Division "A" effectively. I am committed to fairness, service and justice for our community.
I was born in New Orleans and am a proud graduate of Xavier University of Louisiana and Tulane University School of Law. I attended both universities on academic scholarships and also worked to support myself.
My legal experience is broad and diverse. I started my law practice by passing the California State Bar and practicing insurance defense litigation. Because my heart was still at home in New Orleans, I returned, passed the Louisiana State Bar and began practicing as a plaintiff's attorney. Continue reading »