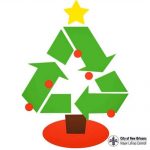 Twelfth Night is the official end of the Christmas season, as well as the beginning of the Carnival season. So it's time to take down the Christmas trees.
If you want your tree to be recycled, here's what you need to do:
• Remove all ornaments, tinsel, lights and the tree stand.
• Place the tree at the location of your regular garbage collection before 5 a.m. on your second regularly scheduled second collection day. That's either Thursday, Jan. 9; Friday, Jan. 10; or Saturday, Jan. 11. Continue reading »