UptownMessenger.com is primarily made possible by our advertisers.

UptownMessenger.com delivers daily, up-to-the-minute coverage of Uptown news and events. We write the articles that simply are not being covered by other media sources, and we never miss a chance to photograph or video Uptown events.
Our readers are your neighbors and walk past your business every day. Uptown Messenger is quickly growing in popularity and we have introductory advertising rates that will help bring locals to your front door.
See our current Media Kit Here: NOLAMessengerMediaKit16
For more information, email Tyree at tcworthy@nolamessenger.com.
Thank You to our Annual Advertisers!
The businesses spotlighted below have supported our site(s) through advertising for years. We appreciate them for the consistency and the faith in our mission to provide quality news to our communities.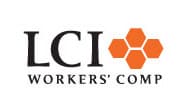 LCI Workers' Comp – Advertiser since 2011
Since 1989,  LCI Workers' Comp has provided coverage for literally thousands of small- and medium-sized businesses across Louisiana—all the while, delivering timely, competent customer service to both its member insureds and valued agency partners.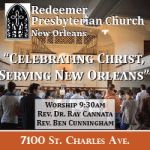 Redeemer Presbyterian Church – Advertiser since 2011
Celebrating Christ, Serving New Orleans
Redeemer Presbyterian Church exists to celebrate, in word and deed, the Gospel of Jesus Christ in our neighborhood and throughout the city.

Villere Realty – Advertiser since 2011
real. engaged. local. new orleans real estate.
Established in early 2008 by namesake, founding broker Jean-Paul, Villere Realty embodies the New Orleans experience by approaching each transaction with a sense of personal exchange and driven commitment to providing the best service, market knowledge, and active client base. And we do it all too. Residential. Commercial. Sales. Leases. From 1 bed 1 bath efficiency rentals to selling multi million dollar Garden District homes, your needs are not too small nor too great.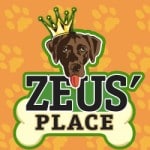 Zeus' Place – Advertiser since 2011
Your pet's home away from home! Zeus' Place boards dogs and cats, has doggie day care Monday thru Friday and dog grooming Monday thru Friday.
Call us to book your appointment today!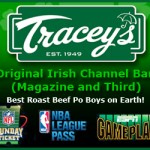 Tracey's Bar – Advertiser since 2011
Tracey's Original Irish Channel Bar is known for our delicious po-boy sandwiches, cold beers, stiff drinks and more than 20 TVs broadcasting nonstop. We pride ourselves as a neighborhood bar and a favorite for local sports fans. We are also a favorite among visitors looking for a local atmosphere and a taste of the way the locals eat.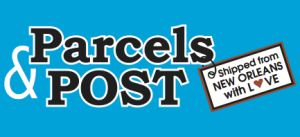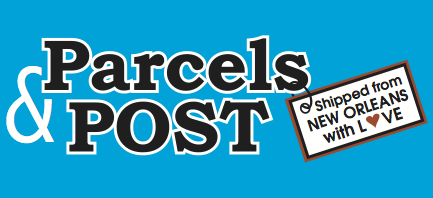 Parcels & Post – Advertiser since 2012
We specialize in carefully packing and shipping artwork, antiques, and delicates. From a stamp to a crate we'll handle it with care. Unique selection of cards/magnets and local gifts. USPS/FedEx/UPS Freight/DHL.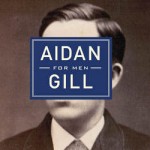 Aidan Gill For Men – Advertiser since 2013
Rescuing the barbershop from extinction, one shave at a time.
Aidan Gill has, over several decades, led the true resurgence of the barbershop movement. In 1990 he opened Aidan Gill for Men in New Orleans – and the rest, as they say, is history.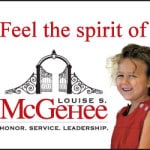 McGehee School – Advertiser since 2013
Leading Women. An incredible visionary, Louise S. McGehee, founded our school in 1912. Her mission was to build a college-preparatory school for young women that would focus on each individual girl and foster a lifelong love of learning – a gateway to success. At Louise S. McGehee School, we prepare each student for her individual journey amidst a climate of innovation rooted in tradition.

NOLA Motorcars – Advertiser since 2013
Affordable Luxury. NOLA Motorcars was founded by Alex Katz. Alex is passionate about cars – some might even say he is obsessed. He enjoys combining his passion, his business school teachings, and his real world experience to provide you with a superior experience when choosing the gently pre-owned automobile of your dreams. His goal is to match each buyer with the perfect car for his or her needs and price point while delivering superior personalized customer service.

Poydras Home – Advertiser since 2014
A retirement community in the heart of New Orleans.
Where can you find care with a personal touch? We build relationships and care for loved ones like part of the family. Independence and a sense of community are nurtured in our Garden House apartments. The Assisted Living program in Oak House, along with our healthcare expertise and innovative memory support programs, ensures even the most complex needs are met with a caring touch.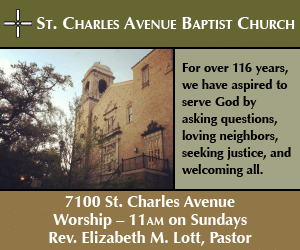 St. Charles Avenue Baptist Church – Advertiser since 2015
At St. Charles, we aspire to serve God by asking questions, loving neighbors, seeking justice, and welcoming all. Whether you are a guest passing though town or seeking to grow in a community of faith, you can find a place at the table alongside persons from various traditions, ethnicities, viewpoints, and orientations. Whoever you are and wherever you are on life's journey, we greet you with open minds, open hearts, and open arms.
Testimonials
"[Uptown Messenger] is continuing to be our single best referral source… And regarding [Mid-City Messenger] we are seeing solid activity with hits coming off of the ads… We know we are reaching businesses that otherwise we could not get to." – Mark Tullis, Administrator, LCI Workers' Comp
"We are happy with the ad space we've purchased [on Uptown Messenger & Mid-City Messenger]. Our ad budget is small, and Uptown Messenger is our only recurring ad space purchase… Uptown Messenger is widely read and even more widely forwarded. Staff is easy to work with and has quick turnaround on ad design. Tunnels into our exact demographic and is a great buy for your advertising dollar." – Jay Forman, Owner, Gracious Bakery + Cafe
"Advertising on Uptown Messenger is important to our organization. We support the mission of UM to provide neighborhood-level coverage as an independent news source. They cover numerous important meetings and report on all issues (good + bad) that affect our community." – Kellie Grengs, Volunteer Board Member, The New Freret
"Crescent City Auction Gallery has really enjoyed advertising with Uptown/Mid-City Messenger from their ability to lay out and design all of the ads, to the dedicated email marketing. We feel it reaches not only our existing customer base, but new clients interested in our events." – Adam Lambert, President, Crescent City Auction Gallery