In an era when young women have many more options for enrichment activities, the Girl Scouts Louisiana East, or GSLE, are embracing the challenge of serving an ever-evolving audience with new board and staff and a renewed commitment to helping girls become leaders.
The agency recently introduced a new chief executive officer, Dr. Rebecca Pennington, at a reception attended by dozens of former Girl Scouts and their supporters, including Judge Dale Atkins, state Rep. John Bagneris, Kelder Summers, Judge Robin Pittman, the Rev. Rob Courtney, Clerk of Court Chelsey Richard Napoleon, Marguerite Redwine, Brett Bonin, state Rep. Joe Bouie, Judge Nakisha Ervin-Knott, Judge Ellen Hazeur, Lyndia Jones, Jodi LaFranca, Patrice Sams-Abiodun, Maury Baker, Wayne Know and third-generation Girl Scout Jesse Smith Thomas.
A Louisiana native and proven fundraiser, Pennington previously built brand and raised millions for Nicholls State University, Nunez Community College, the National Multiple Sclerosis Society and Southeastern Louisiana University during a career that spans several decades. At GSLE, Pennington has been tasked with increasing the number of program participants and developing new revenue sources.
"For 108 years, Girl Scouts has always been a safe place for girls to be girls," said Pennington. "Thanks to the vision of our founder Juliette Gordon Lowe, we're the world's leader in helping young women develop their full potential. The basic tenets of scouting are the same but the brand has continued to evolve."
With offices on South Clearview Parkway, GSLE currently serve 9,000 girls in a 23-parish area that includes New Orleans, the North Shore, Baton Rouge, the River Parishes and south Louisiana's bayou parishes.
The sale of Girl Scout cookies is the financial backbone of the organization. "We netted almost $3 million from cookie sales in 2018, but it is my intention to also focus on other special events, planned giving, and an annual campaign," she explained.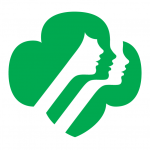 "We are also re-looking at the marketplace to determine how we can better message to girls and keep their attention as they get older. Many young girls start in Scouting. As they evolve their interests might change in some areas. We are becoming more innovative in our approach.  We also could not exist without our adult volunteers – the parents who step up as troop leaders and chaperones to create the safe environment in which girls thrive."
Pennington recently scheduled a series of town-hall meetings across the region with adult volunteers. The first will take place in Covington on March 11.
Jesse Smith Thomas, 28, has had a passion for Girl Scout ever since kindergarten at Jean Gordon Elementary School in Gentilly. "I became a Daisy Scout because it was a cool thing to do," said Thomas who is now a corporate communications professional at Ochsner. "My mom, Dr. Cheryl Sutton-Smith, was my troop leader and my grandmother, Leatrice Sutton, had been a Girl Scout, too."
Thomas remained active in Scouting while she attended Hynes and Ben Franklin, worked as an adult volunteer during her undergraduate years at Spellman College in Atlanta and will join the GSLE board this month.
"Girl Scouts was a staple of my life and a huge social aspect outside of school," explained Thomas. "Because of the cookie sales – which I took very seriously — Girl Scouts helped me learn about business and money at a young age. It enhanced my exposure to the outdoors. I grew up in Gentilly – not in the woods – and I loved learning survival techniques and interacting with animals like horses. I spent at least 10 summers at the Whispering Pines summer camp which I will always remember."
Thomas developed lifelong friendships with many of those Daisy Scouts. As a troop, they set goals of community service and travel using the money they earned from cookie sales. Together they visited Girl Scout founder Juliette Gordon Low's birthplace in Savannah, Georgia, Houston's Stennis Space Center and, eventually, London and Paris.
The troop made a multi-year financial and fundraising plan for the European trip, which was interrupted by Hurricane Katrina. "Katrina displaced all our working-class families. Instead of quitting, we buckled down and made a commitment to ourselves and each other to keep going. Our parents were supportive as well as the entire community."
Thomas is thrilled at the prospect of serving on the GSLE board. "Girl Scouts was such an important part of my childhood and the person I grew up to be. The least I can do is give back. Girl Scouts are alive and well. We have done a great job of embracing change and adapting to it. We're still about camping and leadership but we are also about STEM education, coding, Web and software development. We have created badges for the skills that have become more relevant as time goes on. A huge part of the world now is social media.
"We are committed to teaching girls best practices and safe, smart ways to use social media for good and not harm. Girl Scouts is meeting girls where they are. As long as we continue that level of engagement, we will always have meaning and value," Thomas concluded.
Girl Scouts cookies are still available for purchase through Sunday, March 10, at area malls or through the GSLE office.
TOURISTS SURPRISED MARDI GRAS IS FOR LOCALS TOO
When the visitors from Baltimore checked out of my short-term rental yesterday, I asked them how they like Mardi Gras. They had checked in with many large suitcases stuffed with enough costumes, wigs, glitter and boas for a small army.
"What surprised us the most," one said, "was all the locals who were at the parades. We thought Mardi Gras was for tourists."
With each passing year, more and more New Orleanians participate in Mardi Gras in their own way. From the large number of new small krewes, marching clubs, dance groups and spontaneous gatherings of like-minded individuals, Mardi Gras continues to be an event for New Orleanians that tourist should feel privileged to participate in.
I'll be taking all my leftover beads to a Gulf Coast Bank branch for recycling by Arc.
Danae Columbus, who has had a 30-year career in politics and public relations, offers her opinions on Thursdays. Her career includes stints at City Hall, the Dock Board and the Orleans Parish School Board and former clients such as District Attorney Leon Cannizzaro, City Councilwoman-at-large Helena Moreno, City Councilman Jared Brossett, former City Councilwomen Stacy Head  and Cynthia Hedge-Morrell, Foster Campbell, former Lt. Gov. Jay Dardenne, and former Sheriff Charles Foti.