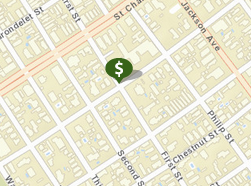 A woman walking in the 1500 block of First Street on Wednesday, Feb. 20, at about 1:30 was approached by two men who tried to grab her purse, the New Orleans Police Department reported.
The victim and one the men began to fight over her purse when he punched her in the face.
The victim did not let go of her purse. The strap broke, but the assailant did not get the purse. He ran to a vehicle where the other man was waiting, and the vehicle headed east bound down First Street.
Citizens with information that can help solve a crime are asked to call Crimestoppers at 504-822-1111.