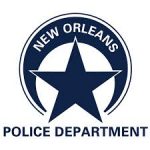 The NOPD Second District has canceled its February monthly NONPACC meeting, originally scheduled for Tuesday, Feb. 29, so that the district may prepare for Mardi Gras enforcement.
The next scheduled NONPACC meeting will take place on Tuesday, March 19, at 6:30 p.m. at the Second District station, located at 3401 Broadway St. The public is invited to attend.
New Orleans Neighborhood Police Anti-Crime Council meetings, or NONPACC, occur monthly and are attended by the district commander and other district personnel. These meetings provide community members with an opportunity to voice their concerns directly to the district commander.
For more information, call 504-658-6020.