The raison d'être of the Louisiana sportsman may be hunting and fishing, but after the hunt, placing fire under the game or haul is just as crucial. Recently re-elected U.S. Representative Steve Scalise, like most born to New Orleans, melds the two seamlessly.
He's also not above sharing a cooking tip along the way: "My favorite recipe for venison involves taking the backstrap (tenderloin), marinating it with a little Worcestershire sauce, then wrapping it in bacon and throwing it on the grill." The congressional leader deems the end result as pretty darn good too.
"I first started hunting with my dad. He used to take me deer hunting every fall at a friend's camp in Georgia. We would drive up together every year, just he and I, and it was a great way to bond with him. We came home with a big ice chest full of venison. I fell in love with it," said Scalise.
Second Amendment
So begin the childhood reminiscences of one of Congress' most ardent supporters of the U.S. Constitution's Second Amendment, the one that protects the right to bear arms. That the Louisiana native is also the current House Majority Whip makes his opinion one of interest nationally, and that he was the recent victim of a shooting makes his unwavering stance that much more thought provoking.
Despite controversy by some over his pro-gun position and confusion by others, Scalise holds firm that guns, plus the skill of two Capitol Police officers, saved him and his colleagues when a shooter opened fire on them last summer.
Louisiana Sportsman
Scalise is no different from other natives of the state who had the wherewithal to learn the ins and outs of the bayous, river systems, and Gulf of Mexico at an elder's knee. A goodly amount of Louisiana youth grows up wading into duck blinds, eyeing crab traps, snagging river catfish, navigating bayous, trawling, and, of course, shooting. Louisiana reveres its moniker as a sportsman's paradise, so much so that we proudly showcase the sobriquet on our license plates.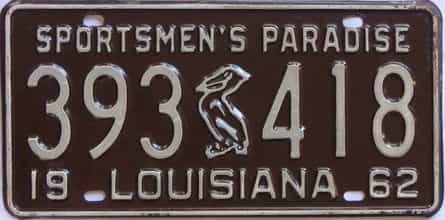 Like the many who grew up along the Mississippi and Lake Pontchartrain, Scalise is intent on preserving his family's sporting traditions with his own children. Last year he took his young son Harrison duck hunting for the first time. "It was a great time for us to bond. It also brought back a lot of really good memories for me with my dad," Scalise said.
Alligator Hunting
"Now that he's old enough, I also took him alligator hunting with me in September."
The congressman wants you to know that Harrison shot his first gator, but more so, he wants you to know that it was big, "about nine feet!" If you know Louisiana, this isn't an unusual anecdote, but the company and location were.
"We went to [State Attorney General] Jeff Landry's gator hunt in Henderson, Louisiana," said Scalise. Along for the hunt was Donald Trump, Jr., also an avid sportsman and hunter.
Not every child scores a nine-footer on his first gator-hunt, nor do they go shooting with a sitting U.S. president's son at the state attorney general's fishing camp. But somehow, none of it seems that unusual in a state where everyone, somehow, knows everyone else. In fact, when I first started working on this story, I simply called a few relatives, and sure enough one of my cousins knew the Congressman.
President Trump
As to his guest on the bayou, Scalise relates Trump. Jr.'s invitation to what he describes as President Trump's kindness to his wife, Jen, and their children, after Scalise was injured in last year's shooting at a congressional baseball practice near Washington DC.
"His father was so good to me and the kids last year when I was in the hospital. President Trump invited Jen and the kids over to the White House and gave them a personal tour. It was a wonderful gesture, and a much-needed distraction for my family," said Scalise.
Into the future
In the aftermath of the incident and his recovery, Scalise chooses to focus on the positive, "I am incredibly lucky to be alive and to be able to share traditions with my son."
Scalise was re-elected to his seat in the House of Representatives on Tuesday. Looking into the future, he muses of a time long after politics.
"When I retire, I'd love to have a hunting camp where I can spend time with my family, savoring those moments, and roasting marshmallows by the campfire at night," the Congressman said. "We are so lucky to live in the Sportsman's Paradise."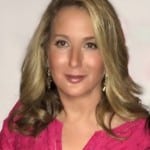 Kristine Froeba is a fourth generation Uptown girl whose varied background includes food and travel writing, celebrity ghost writing, public relations, social media management, fundraising, preservationist, reluctant tabloid hack, and litigation specialist. She describes herself as part foodie, part writer, part historian, historic renovation zealot, and full time dabbler.