The Southern Food and Beverage Museum holds a yearly "Made in Louisiana" festival. The fest features merchants, chefs, distillers and all-around interesting people with locally made products available in New Orleans. I was lucky enough to be invited, and I plan to introduce you to some of those people and their products.
Part Two: Louisiana's Sugarcane Fields
yield a local answer to Balsamic
Commander's Palace Executive Chef Tory McPhail's latest entry to our local supermarket and kitchen shelves is New Orleans Rum Vinegar. The condiment is a melding of Louisiana sugarcane, molasses, rum, and brown sugar. The result is dark, rich, flavorful, and uniquely New Orleans.
McPhail was hands-on in every process of creating the product in his own kitchen, beginning with creating the vinegar mother from banana leaves, fermentation, and tastings. The result is a gourmet blend reminiscent of an aged balsamic.
"We make it from what's left from the bottom of the still at Old New Orleans Rum distilleries. We take that and add fresh molasses from Thibodeaux, Louisiana, and then we begin a secondary fermentation," said McPhail.
The aptly named New Orleans Rum Vinegar can be used for grilling, cooking, and straight out of the bottle as a dressing or condiment. The flavors intensify when cooked down and can be used with meats as a marinade or a glazing ingredient. I tried it with fresh garlic, olive oil, and sea salt as part of a light glaze on roasted Brussel sprouts with much success and have also cooked it down to a syrup and used it on fresh fruit.
McPhail's recommendation is to pour it straight onto summer salads. "I shake it over fresh Creole tomatoes, fresh Basil, any fresh herbs right out of the garden. It's a very nice, light Tuesday afternoon salad, it's very healthy," said McPhail.
The whimsical label states that the vinegar is "Born & Bred from Louisiana Sugarcane, 100% Snake Proof and Not for Babies."
The rum vinegar adds to McPhail's launch of gourmet bottled sauces.
McPhails' previous trio of dressing/marinades/sauces are Coconut, Key Lime and Curry; Cilantro, Lime & Sea Salt; and Pineapple, Ginger & Cayenne. All are available at Rouses. The Pineapple remains a favorite for a quick shrimp marinade before grilling.
Chef McPhail's sauces and New Orleans Rum Vinegar can be purchased at local Rouses groceries and on his website here.
More importantly, it's #MadeinLouisiana.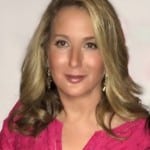 Kristine Froeba is a fourth generation Uptown girl whose varied background includes food and travel writing, celebrity ghost writing, public relations, social media management, fundraising, preservationist, reluctant tabloid hack, and litigation specialist. She describes herself as part foodie, part writer, part historian, historic renovation zealot, and full time dabbler.