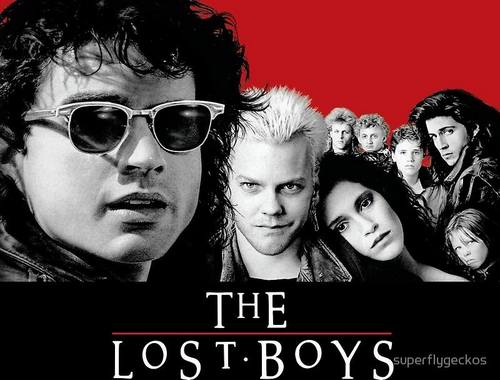 "The Lost Boys," the 1987 movie that the New York Times hailed as a "hip, comic twist on classic vampire stories" set in a beachfront California town, will be screened for free Wednesday night on Broad Street as part of the Carpark Cinema film series.
The movie starts at 7 p.m. at Broad Street Cider & Ale, 2723 South Broad, according to The Carpark Cinema's announcement:
Do you like the 80s? Perms? Vampire gangs? A soundtrack to die for? Kiefer Sutherland in his sexual prime? Well come join us for this Millennial nostalgia wet dream of an evening. It's like Peter Pan, except with more sex and neck biting.

The finest cider and ale will be on offer as always as well as delicious fresh pizza, popcorn and a few other vampire themed treats.
Upcoming movies in the series include "Gremlins," "Coming to America" and "Mean Girls."