AVAILABLE

TODAY

ONLY:


Get a

$100 Gift Card

for only $50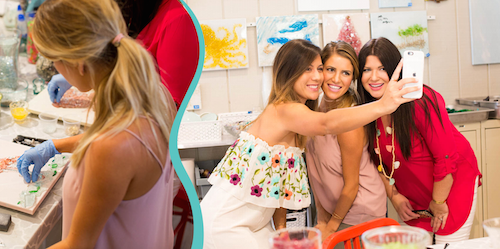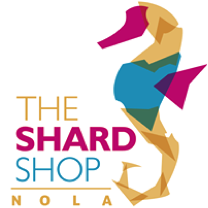 The Shard Shop is a friendly, make-your-own glass art boutique offering daily classes, birthday parties, and private events. We are pleased to offer a truly unique New Orleans experience that visitors won't be able to find anywhere else.
To celebrate our one-year anniversary today (YAY US!), we're offering $100 gift cards for only $50. No special code needed, but the deal will be active only for today. Just visit this link or come by the shop at 3138 Magazine Street where we'll have treats and giveaways all day!
Who We Are
The Shard Shop is a friendly make-your-own glass art boutique located in the heart of trendy Magazine Street. Our studio has 20' ceilings and is filled with light. Glass art—from guests, instructors, and our founder, artist Mary Hong—adorns the walls making the whole space sparkle.
Our friendly art instructors help guests find their creative souls. Here's why we live by the motto:
ANYONE

 

can be 
an Artist
As the world around us has gotten more hectic and more unpredictable, I've found myself looking for happy spaces. Maybe you have, too. We took a family vacation to Seaside, Florida some years ago. It's a trip we'd done a million times, but this time, it rained. My husband and I found ourselves at a little art studio with two kids and grandparents in tow.
We gazed up, admiring the work of Mary Hong, the glass artist. The washed wood walls sparkled with suspended glass on canvas. Mary, a mother of two, was refreshingly approachable. She had the skill of an artist, the patience of a mother, and the soul of a teacher. We took a class and lost ourselves in the art. The world melted away as the kids and I picked over broken pieces of china and cracked bottles. "This piece looks like an eye," my son exclaimed. "I've found a crescent moon," said my daughter, holding up a silver sliver of glass. I'm a wife, a mom, a lawyer. But I wasn't artist until I met Mary Hong.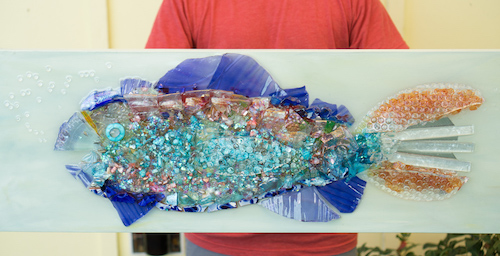 Three years later, we opened up The Shard Shop on Magazine Street. We created a magical, beautiful space with friendly people. We use recycled wine bottles, broken shards of glass, cast-a-way pieces from glass blowers and capture it in a clear, glossy resin.
These days, I watch kids come into the shop and just create. The adults, however, contemplate and browse and pick. When we start creating, it's a thing of beauty, but it takes us longer. We don't believe we're artists, we left that back in the 5th grade with dreams of being veterinarians, and fire fighters, and unicorns.
But I know a place. It's a happy place. You can bring your kids, even your spouse. You'll leave with pretty art, and if you're lucky amongst the shattered tea cups and cracked wine glasses, you just may find a bit of your creative soul.
– April Watson, Mom/Lawyer/Artist/Keeper of Happy Places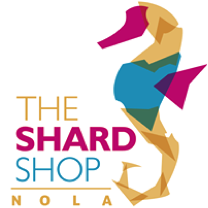 Interested in classes? Register for classes online at shardshop.com/nola or by calling us at 504.309.2581.
Planning a party or hosting an event? We're here to help! Contact us to help plan your next event. Whether you're looking for an on-site team-building event, or to book a party at one of our Shard Shops, we've got you covered!