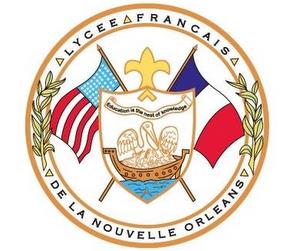 Following a town-hall meeting with all three finalists for the CEO position earlier this month, the Lycée Français de la Nouvelle-Orléans governing board will meet Thursday, May 31 to select the new leader for the school, they announced.
The meeting will be held at 5:30 p.m. Thursday, May 31, in the cafeteria at the Patton Street campus. First, the CEO Search committee will hold a closed-door session with the full board to discuss the three finalists. The board will also take comments from the public, and then vote on a candidate for the CEO position.
The three finalists — Sci High principal Chana Benenson, Lycee academic director Marina Schoen and Lysianne Essama, a former French-immersion school leader from Maryland — met with the school community in a question-and-answer session May 15. To watch full video of their presentations or read a recap of their comments, see our article from that meeting.
"The decision on who will lead our school going forward is of the highest importance, and we sincerely thank you for your support and input throughout this process," the committee said in an email to the school community.