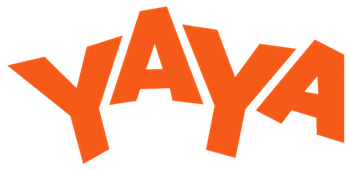 The five members of New Orleans-based Level Artist Collective will collaborate with YAYA Arts Center's glass team on Friday the 13th to create pieces inspired by superstitions.
Join YAYA this Friday from 6 to 8 p.m. as they explore the limits of the imagination with "Until Something Breaks," an experimental glass collaboration with the collective. The free event takes place at YAYA Arts Center, 3322 LaSalle St., and is suitable for all ages. Guests must be 21+ to drink.
Participate in YAYA's Goblet Grab—take home a custom glass or ceramic cup and enjoy free drinks for the night courtesy of NOLA Brewing.
About Level Artist Collective
Established in New Orleans in 2015, Level Artist Collective is comprised of five New Orleans-based artists who are first and foremost friends:Ana Hernandez, Horton Humble, Rontherin Ratliff, John Isiah Walton, and Carl Joe Williams. Their union is the result of an organic formation of painters, sculptors, and writers whose different degrees of relations extend a multitude of connections. Through cohesion and the merging of creative resources, the objective of Level Artist Collective is to cultivate a platform that promotes, supports and sustains their individual and collective voice and vision.