StayLocal, Greater New Orleans' independent business alliance, presents "Your Marketing Game Plan," a workshop series where local experts will offer their marketing insights. The sessions take place on Wednesdays, March 14, 21, and 28 from 8 to 10 a.m. at Ashe Power House Theatre (1731 Baronne St.).
This three-part series is for local businesses across all industries. Attendees will hone their marketing approach, learn proven strategies to make an impact on customers, and gain resources to turn business goals into reality.
"One of the best pieces of advice I have heard is, 'No business ever closed from marketing too much,' " says workshop organizer and StayLocal program manager Meredith Cherney.
According to StayLocal's 2017 New Orleans Independent Business Trends Report, Greater New Orleans businesses reported the number one challenge facing their business as affordable marketing opportunities. So, StayLocal created this workshop series to help local businesses craft a marketing strategy that yields valuable returns no matter their budget.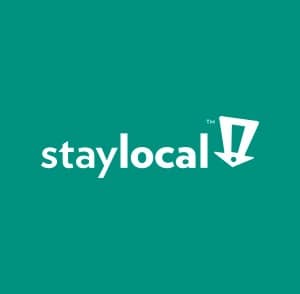 StayLocal designed this series help business owners understand and articulate the major aspects of a successful marketing strategy. "Too often I hear a business owner say, 'I just took out an ad' or 'I can't afford a billboard.' There are free marketing opportunities and there are expensive marketing opportunities, but what businesses need to get results is a knowledge of who their customers are, what messaging is compelling to them, and the best ways to reach them," said Cherney.
Topics will vary each week, and businesses can attend any or all sessions. A light breakfast will be served at 8 a.m. and the workshops begin at 8:30 a.m.
About the Sessions and Speakers:
Session 1: "Target Marketing and Market Research"

William "Bill" Joubert, Director of Louisiana Small Business Development Center (LSBDC) at Southeastern Louisiana University, shares how to identify your key audiences and markets to focus your efforts on the people who are most likely to be your customers. Bill has spent over 20 years working in the Economic and Business Development field. His office has helped start 400 plus businesses and raise over $230 million dollars in capital for businesses in the region.

Session 2: "Build a Strong Messaging Strategy"

Daniela Capistrano, Founder of DCAP Media LLC, teaches businesses how to draft compelling messaging to engage their target audience and make an impact. With "Strategic Rebellion. Measurable Results." as her tagline, Daniela helps a diverse range of local and national clients meet their revenue and engagement goals through compelling storytelling and creative strategy.

Session 3: "Activate, Engage and Connect Your Audience"

Cleveland Spears, President & CEO of Spears Group, gives an overview of traditional and digital marketing channels and what can work for large and small organizations. Spears Group is one of the most respected public relations firms in the Gulf Coast region boasting a client portfolio that includes Entergy, Ochsner Health Systems, and the NBA.
RSVP for one or all of the Your Marketing Game Plan sessions online here or call (504) 252-1259. Tickets are free for StayLocal and LCIA members, $5 per session for non-profits, and $10 per session for general admission.
Your Marketing Game Plan is open to the public and businesses across all industries. This event is made possible by the support of LCI Workers Compensation, LCIA, Ashe Cultural Arts Center, and Aquiana Springs.