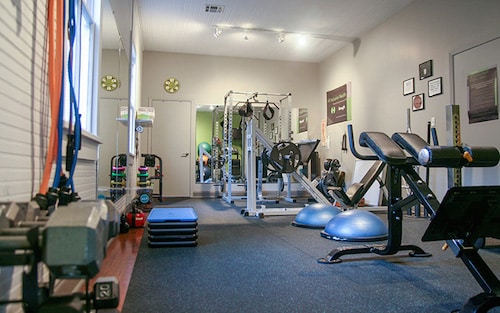 New Orleans is a place of indulgence, but that doesn't mean it has to be unhealthy. With all the running routes from the St. Charles streetcar line to Audubon Park, not to mention the many races and marathons throughout the year, New Orleanians love to run just as much as we love beignets.
Whether you're new to running or trying to reach a specific running goal, All Inclusive Health can help. We can increase your speed and endurance, improve your form, make sure you avoid injuries, and even train you to run a race!
Run Coaching
Each of our running programs is unique, because we take into account your goals, speed, and previous running experience. We create the perfect running plan for you by incorporating the following into every program:
Professional Consultation: We work with you to assess your current fitness level and establish an appropriate plan to reach your running goals and desired pace.
Running Journaling: Every client is encouraged to keep track of running records, training tips, individualized recommendations, and information about upcoming races. This helps you stay on track and creates a valuable resource you can use for life.
Constant Communication: Our trainers support you throughout your entire journey. Email or text us at any point, or call to schedule an appointment.
Race Training
All Inclusive Health has helped first-time runners and runners of many different experience levels achieve success. Completing a marathon, half marathon, or even just your first mile-long run is a real accomplishment!
A 35-year-old client of ours had never run more than two consecutive miles before, but with just four weeks of training at All Inclusive Health, he was able to happily complete New Orleans' Crescent City Classic 10K. Another client had never run a half marathon in her life, but with the help of our trainer, Julie, she was able to finish the race with just eight short weeks of training. Take a look at all of our services at All Inclusive Health and become the runner you always wanted to be!