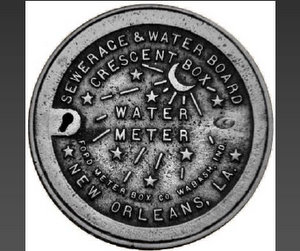 The water has been determined safe to drink for most of New Orleans, except for the New Orleans East area, so the boil-water notice is no longer necessary, officials announced.
Residents are urged to continue conserving water and inspecting their property for leaks related to the freeze, however.
To read the full announcement from the Sewerage & Water Board of New Orleans, see below:
The Sewerage and Water Board (S&WB), in consultation with the Louisiana Department of Health, has cancelled the precautionary boil water advisory for residents and businesses on the East Bank, west of the Industrial Canal and the Lower 9th Ward. Bacteriological tests confirmed that water in those areas is safe to drink and can be used normally for personal needs.

Water pressure citywide, however, remains below normal average levels. The S&WB is urging residents to continue conserving water to avoid adding strain to the system as water pressure rises.

"Lifting this advisory is good news, but we can't stress enough how important it is for people to continue to conserve water," said Marcie Edwards, interim Executive Director of the Sewerage and Board. "This freeze was a very unusual situation, where consumption and leaks tested the water supply. Water pressure everywhere needs time to catch up to where it should be under normal circumstances."

The boil water advisory for New Orleans East, Venetian Isles, Lake Catherine and Irish Bayou remains in effect. Testing of water quality in those areas is underway.

"I want to thank residents for their continued patience," Edwards said. "I'd also like to thank city officials for their support and especially the hardworking employees of the Sewerage & Water Board who continue to work around the clock answer reports of leaks and helping to ensure New Orleans' drinking water is safe for all."

During the prolonged freeze, water pressure dropped below the acceptable level of 15 psi because of leaks from frozen, broken pipes and a long period of near-constant water use. As pressure returns to normal levels, more leaks may become evident. Beyond conservation, residents are urged to closely inspect their property for any leaks. If one is found, they should shut off water to their properties and call a licensed plumber.

Residents can shut off their water supply by following these steps:

Locate your main water valve: Your main water valve may be found along an exterior wall of your home.

Turn the valve handle clockwise: This will immediately stop the flow of water into your home. Use a wrench if it is difficult to turn by hand.

Thank you for your immediate attention in helping us conserve water, fix pipes, and report leaks.

You can report leaks in your neighborhood by calling 52-WATER.