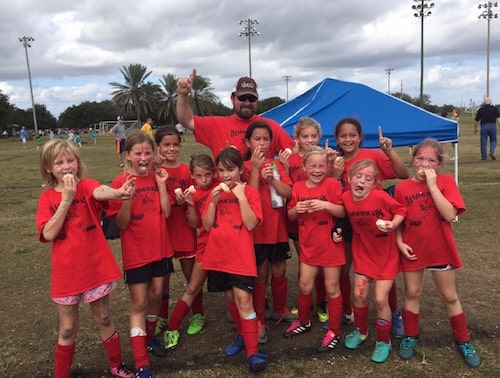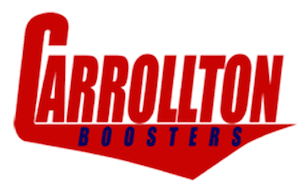 Beginning this month, Carrollton Boosters will start their Spring Soccer program. This is a recreational, intramural program for boys and girls who were aged 3-16 as of December 31, 2017.
The program consists of the following leagues: U-4 Co-Ed, U-6 Co-ed, U-8 Boys, U-8 Girls, U-10 Boys, U-10 Girls, U-13 Boys, U-13 Girls, and U-17 Co-ed.
All U-6, U-8, U-10, and U-13 players are drafted onto teams which play a schedule of games from mid-January through early to mid-April. All games will once again be at the Carrollton fields on the Audubon Riverview (the "Fly"). Games will be on Saturdays at varying times, plus some leagues will have games on Friday nights. Coaches will schedule practices after the teams are drafted. Practices are generally on weeknights and can be held either on the "Fly" or at the Cuccia-Byrnes playground at 8321 Forshey St., near the Carrollton Ave. post office. U-6 teams do not generally practice outside of their Saturday time slot.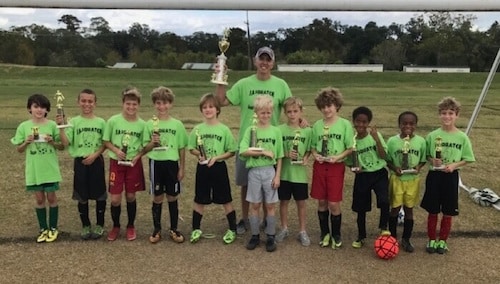 All U-17 players will train as a group, then meet for pick-up games on Friday nights or Saturday afternoons at the Fly. This is a great league for those individuals not participating full time on a club team but still want to play soccer for fun.
Players will be issued team shirts and socks, to be worn at all games. They will also need shin guards, plus either soccer cleats (preferable) or tennis shoes. Each player should have his or her own ball as well. Appropriate ball sizes are #3 for U-4, U-6, and U-8; #4 for U-10 and U-13; and #5 for U-17.
U-4 PROGRAM for 3-YEAR-OLDS
Carrollton will once again feature an introductory program for boys and girls who were 3-years old as of December 31, 2017. Registered players will be divided into small training groups and will be assigned a professional coach to conduct elementary training and small-sided games. This will take place on Saturday mornings, at a designated time to be announced. Registration fee for U-4 players is $100.
REGISTRATION & COST
To register, click on the registration tab at www.carrolltonboosters.org. The fee is $125 for your first child, plus $100 per additional child.
GRADING & DRAFTING
All players who are moving up to a new U-8, U-10, or U-13 age group, and all U-8, U-10, and U-13 players who did not play in the Fall 2017 Carrollton soccer program, will need to be graded. Grading will take place on January 13th or 14th, depending on your league. Consult our website for the grading schedule. Players that need to be graded will also be notified by e-mail.
COACHES
When registering your child for soccer, please consider coaching your child's team. Carrollton relies on volunteer parents to coach its teams. Coaching is an excellent way to not only develop a greater appreciation for soccer, but to form a special bond with your son or daughter as the season progresses. In order to coach, simply answer "yes" to the question when registering, then also register yourself as a coach, and we will contact you.
SPONSORS
Another fun way to contribute to the program is to sponsor your child's team. Sponsors select the team's colors and name, and may include a business name and logo as well. The fee is $275 and can be paid with your child's registration or can be paid by a separate check. Simply answer "yes" to the sponsor question when registering your child. After you have completed the registration, return to our website and click on the "soccer sponsor form" tab in order to submit your sponsor info. Your sponsorship will be attached to your child's team unless you specify otherwise. For more information on sponsoring a soccer team, contact Missy McLellan at developmentcoordinator@carrolltonboosters.org or Betsy Laborde at bblaborde@gmail.com.

JESTERS IN-SEASON SKILLS CLINIC
We also offer, for an additional fee of $50, a series of clinics (training sessions) conducted by our partners, the New Orleans Jesters, during the soccer season on Friday evenings. All players registered for the Carrollton Boosters soccer leagues are eligible to participate. Register for the clinic with your child's soccer registration.