Harte Teacher wins "Oscar of Teaching", Edna Karr makes football history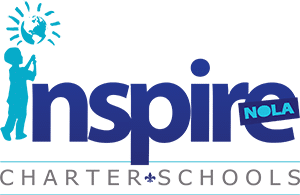 Two of InspireNOLA's foundation schools accomplished major achievements this past week. Alice Harte Charter School's Master Teacher, Theresa Cross, received the national 2017 Milken Educator Award, and Edna Karr High School made history by winning back-to-back State Football Championships.
"We are extremely proud of the commitment and achievements from Ms. Cross, Coach Brown and the Karr football team. While different, these victories are important for changing New Orleans by showing students what can be achieved," said InspireNOLA CEO Jamar McKneely.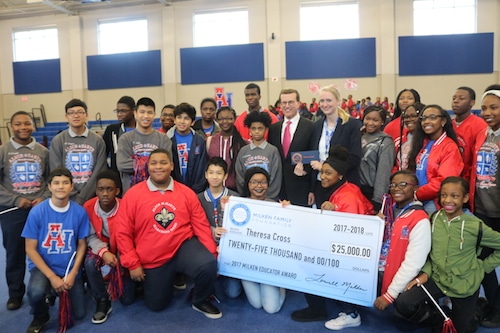 Cross wins 2017 Milken Educator Award
The Milken Educator Award, also known as the "Oscar of Teaching," is given to 44 amazing teachers across the country each year for their outstanding achievements in the classroom. The award also comes with an unrestricted $25,000 cash reward.
In a celebration honoring Alice Harte Charter School for their fourth consecutive "A" grade, State Superintendent John White, Orleans Parish School Superintendent Henderson Lewis, and Milken Foundation Chairman Lowell Milken surprised Cross with the national honor. A teary-eyed Cross said that the award "means the world to me," and that all she really wants is for her students to return to her someday to tell her what they have accomplished and achieved after graduating from Harte.
Cross was selected to receive this prestigious award because of her school-wide influence as TAP Master Teacher, as well as her direct impact on her 8th grade students. For the past three years, 100% of Cross' 8th grade students Algebra I students scored "Excellent" on the end of course exam, achieving the highest possible score level and obtaining early high school credit.
"We are so lucky to have someone like Ms. Cross in our school. She is dedicated to her students and beyond worthy of this award," said Harte Head of School Robert Hill.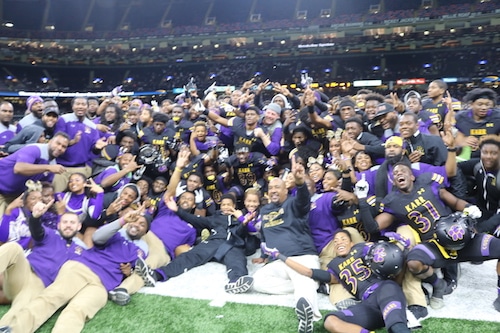 Back-to-back football championship wins for Karr
The Edna Karr High School Cougars were victorious in the 2017 Class 4A State Football Championship! This back-to-back victory puts Karr in the history books, as no other New Orleans public school has ever had consecutive football titles.  Karr defeated Lakeshore High School (48-26) in the Mercedes-Benz Superdome winning its fourth football championship title in school history.
"I'm happy for these guys. They've worked hard and achieved the ultimate prize in one of the hardest states to play high school football. I couldn't be more proud and excited for them," said Head Football Coach Brice Brown.
"Earning our third consecutive 'A' letter grade for academics and now winning our third state title in seven years for football shows our commitment to truly developing students holistically," Karr Head of School David Lewis proudly stated.
About InspireNOLA Charter Schools
Founded in 2013, InspireNOLA Charter Schools is one of the top charter management organizations in New Orleans and is the only network with two A-graded schools. InspireNOLA serves more than 3,700 students in five schools: Alice Harte Charter School, Edna Karr High School, Andrew Wilson Charter School, 42 Charter School and Eleanor McMain Secondary School. To enroll in any InspireNOLA school for the upcoming year, please visit enrollnola.org.