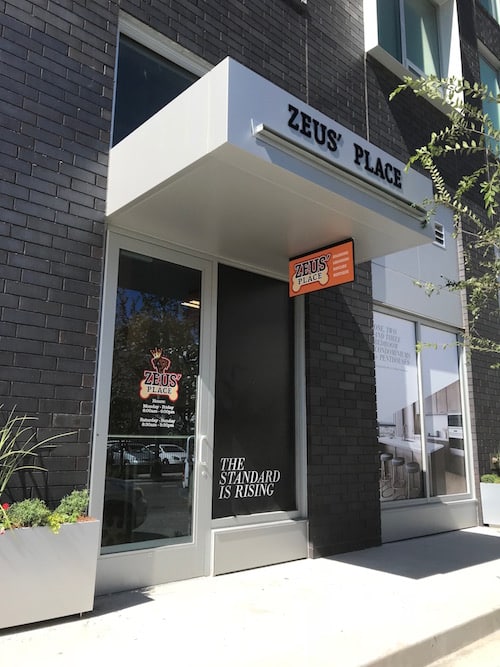 Zeus' Place is now open in the Central Business District at 715 O'Keefe (across from Rouse's parking lot). Experienced staff gives the utmost care to your pet and provides guided walks in the South Market District throughout the day, as well as personalized care for special needs pets, boarding, grooming, a boutique, and webcams for online viewing. Hours are 8am – 6pm M – F and 8:30 – 5:30 Saturday and Sunday.
Zeus' Rescues and Zeus Place Grooming on Napoleon Avenue at 2520 Napoleon Ave. This location houses a full service grooming salon and our adoptable pets. Meet and greet rooms are available to introduce your existing pet to your new family member. We also have a free roaming cat room, where you can hang out and let the rescue cats and kittens climb all over you. Adoption hours are 10am – 4pm 7 days a week.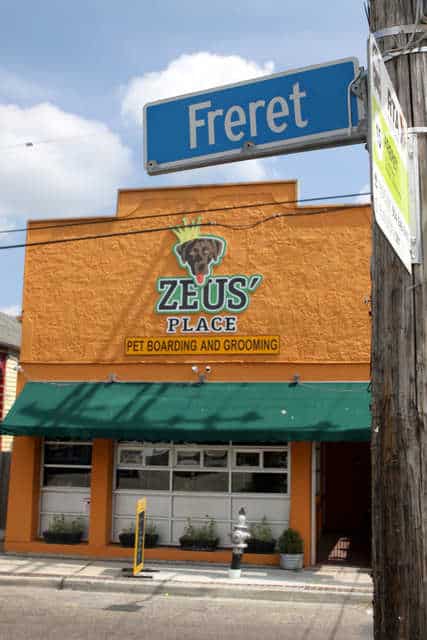 Zeus Place Boarding and Daycare at 4601 Freret Street. Our original location is open for boarding and daycare! With our full 30×120 fenced backyard, dogs who come to this location have one of the largest & safest fenced-in areas in New Orleans for dogs to run off-leash. Boarding cats spend their days overlooking the bustling Freret Street, with windows for fresh air and proper pigeon viewing.