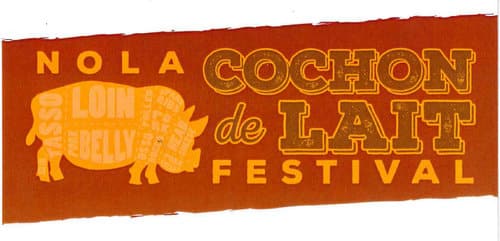 The charity that supports the officers of the Uptown-based NOPD Second District will transform their long-running annual festival into the inaugural Cochon de Lait festival this Saturday at Palmer Park.
COPS 2 has paid for numerous repairs and quality-of-life improvements at the century-old Second District station on Magazine Street, sponsors an Officer-of-the-Month award program to recognize good police work in the district, and generally helps the district pay for needs that aren't provided for in the city's budget. In past years, the organization had hosted the Magazine Street Blues Festival as its annual fundraiser, then moved it recently to Palmer Park.
This year, the event has evolved again, into the first-ever Cochon de Lait Festival, though it will remain at Palmer Park. It will feature 15 food vendors and four bands playing live music, as well as art vendors and a children's area.
The festival will be from 11 a.m. to 6 p.m. Saturday at Palmer Park at the corner of South Carrollton and South Claiborne. Admission is free.