Renowned chef Alon Shaya has distanced himself from the Besh Restaurant Group by launching a new hospitality group, formed only two days after Shaya's ouster from his namesake restaurant.
Rosh Hashanah 2017 began at sundown on September 20, the first day of the Jewish New Year. It was also the date of the founding of Pomegranate Hospitality, chef Alon Shaya's new company. The pomegranate is a long time symbol of the Jewish celebration and a symbol of fruitfulness, perhaps in this instance, also new beginnings.
For those concerned about the fate of Chef Shaya's dark roasted lamb shank in pomegranate glaze over whipped feta cheese or the milk-and-honey ice cream topped Labneh cheesecake, we will just have to wait. For New Orleans' gastronomes, the question is, for how long? The new company's Facebook page is already teasing New Orleanians with photos of the chef preparing his grandmother's Lutenitsa recipe (red pepper spread).
The James Beard Award-Winning chef and his staff just returned from Boston, where Shaya participated in the Boston Jewish Film Festival for Shalom NOLA: An Evening of Israeli/New Orleans Fusion and presented a Moroccan Garbanzo Bean Stew. Traveling with the chef was former Shaya Communications Director, Meridith Dunbar, now of Pomegranate Hospitality. Other defectors include Shaya's former executive chef Zachary Engel who won the 2017 James Beard award for Rising Chef of the Year and Shaya's former General Manager, Sean Courtney, who is now Operations Director at the new company.
Anyone following New Orleans' restaurant news is aware that Alon Shaya applied to trademark his family's name in September after attempts to purchase the restaurant failed. The Besh Resturant Group responded by filing suit against its former chef.
Shaya addressed the issue of his ouster via social media, stating that his firing was related to his engagement, "with a Times-Picayune reporter," presumably Brett Anderson who was then working on an expose of the Besh Restaurant Group.
Shaya, both the restaurant and chef, renowned in dining circles, were both launched initially under the Besh umbrella. Besh stepped down from the group this week amid a scandal involving sexual harassment headlines and lawsuits.
Alon Shaya responded by issuing a statement via social media, acknowledging, the experiences and bravery of the those who came forward to share their stories. He then pledged, "a renewed commitment to do everything I can in the future to prevent the powerful from taking advantage of those that depend on them." Pomegranate Hospitality's website has a similar pledge citing the importance of "comfort and safety" in its mission statement.
In its brief run under Chef Alon Shaya's helm, Shaya garnered numerous accolades including the 2016 James Beard award for Best New Restaurant and Esquire magazine naming Shaya's take on modern Israeli dining, Best New Restaurant in America, 2015.
The future for Pomegranate Hospitality looks bright. The fate of Shaya, the restaurant, is still unknown.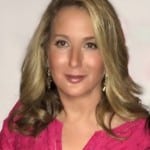 Kristine Froeba is a fourth generation Uptown girl whose varied background includes food and travel writing, celebrity ghost writing, public relations, social media management, fundraising, preservationist, reluctant tabloid hack, and litigation specialist. She describes herself as part foodie, part writer, part historian, historic renovation zealot, and full time dabbler.