Fall diners in New Orleans know how to capitalize on balcony breezes and craft cocktails. Root offers both in a trendy setting with a menu to please the most exacting gastronome. Tucked above the more well-known (and difficult to book) Square Root is simply, Root.
Root, a separate entity, juts out over the sidewalk with a small industrial-chic dining room, a Magazine Street balcony, and an inspired menu.
The cocktails are of the craft variety. Expect in-house syrups and names like the Beggar's Banquet, a tumbler of bourbon, mango, and Gran Classico; or Blood on the Tracks, a mixture of scotch, Averna, Drambuie, and orange. I enjoyed a Vespertine Gin, a combination of Vodka, Meyer lemon, and Punt e Mes, which I paired with the Happy Hour Pimento Cheese on house-made Cheddar Crackers. A good choice.
The cocktails alone could be the star, and bar guru and manager Waites Laseter has earned his reputation. However, it's the menu of small plates that will extend your evening.
Chef Phillip L. Lopez, of Square Root fame, reigns over the ever-evolving upstairs menu of Charcuterie, Snacks, Small Plates, and Dinner Plates.
The menu is not large, but the detailed presentations and dishes offer novel approaches with a breadth of ingredients and flavor combinations.
Small Plates include Beef Tartare, Roasted Peach & Fig Salad, Salmon Mi-Cuit Grilled Cucumber, and an Heirloom Tomato Tart.
The current dinner selection offers Shrimp & Grits Chanterelle, a Grilled Tomahawk Pork Chop, Roasted Black Grouper, and a Peppered Hanger Steak.
Husband and wife duo Brittany and Waites Laseter manage Root. The California and Georgia natives oversee the dining room and bar with a genteel, small-town-charm, hipster vibe.
If you're lucky, Brittany may serve you herself, imbuing a lasting impression of her respect and passion for Lopez's creations. Expect an informative description of ingredients, their provenance, and the history of the dish, all delivered with sincere reverence.
A trip to Root should involve a Charcuterie platter, whose broad selections include Black Tea Smoked Beef Tongue, Fennel Finocchiona, Apple-Anise Scented Black Pudding, Black Pepper Duck Prosciutto, Pâtés, Pancettas, and a multitude of different cold cured and smoked meats. Friends paired their selections with French Brilliant-Savarin Affine Triple-Cream and Rogue Creamery Smoked Blue cheeses, crusty bread, house-made pickles, relishes, and mustards.
My current interest is piqued by the menu's listing of a Moroccan Black Olive Ricotta Cow cheese. Curiously, the menu states the cheese is crafted locally. Somehow, without doubt, Oregon-raised Brittany Laseter can convey the New Orleans' cheese's North-African Italian influences in minute detail. Better yet, Waites can provide the perfect accompanying cocktail.
To paraphrase Bob Dylan, culinary "times, they are a changin'."
Root
1800 Magazine Street
New Orleans, LA 70115
(504) 309-7800
Hours:
Tuesday – Thursday, 5:00 p.m. to 11:00 p.m.
Friday & Saturday, 5:00 p.m. to 12:00 p.m.
Happy Hour, 5:00 -7:00 p.m.
http://rootnola.com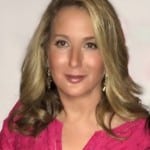 Kristine Froeba is a fourth generation Uptown girl whose varied background includes food and travel writing, celebrity ghost writing, public relations, social media management, fundraising, preservationist, reluctant tabloid hack, and litigation specialist. She describes herself as part foodie, part writer, part historian, historic renovation zealot, and full time dabbler.